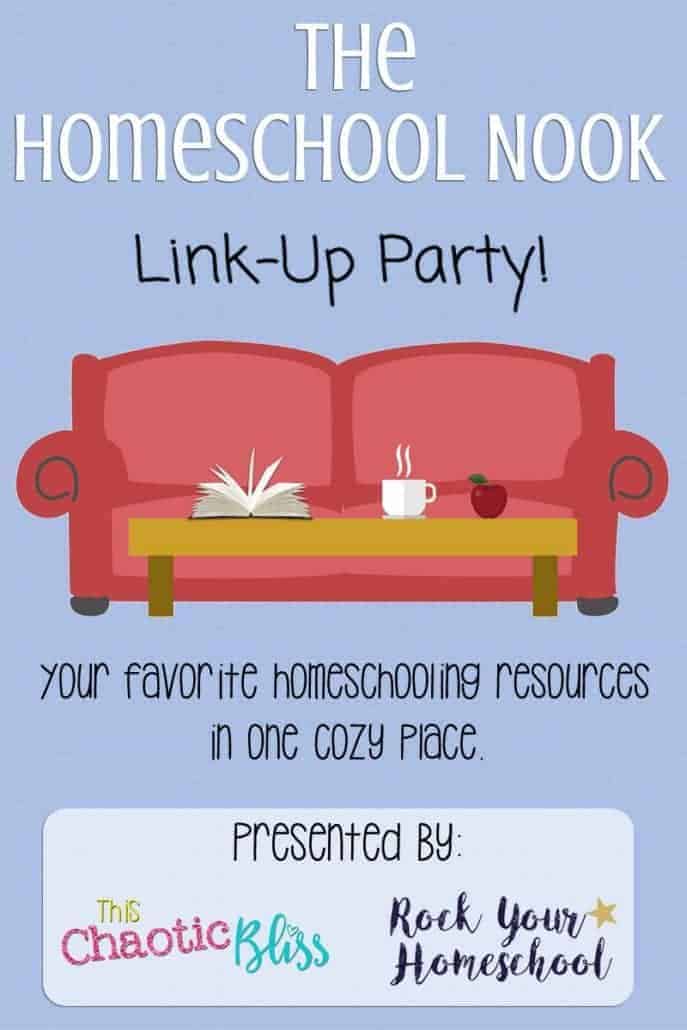 Hello and welcome once again to the Homeschool Nook Link-Up Party #64!  I am so happy that you are here to check out and share these awesome homeschooling resources.
Super excited to share some of the great learning fun happening at Rock Your Homeschool!  The boys and I have been working on our Homeschool Spring Bucket List (you can get your FREE instant downloads now to join us!).
We have been having tons of fun with this FREE Dr. Seuss Pals Printable Pack.
Are you concerned about what career or educational path your kids will take after homeschool?  Check out this awesome college alternative with the Praxis Apprenticeship Program.
Looking for a great reading curriculum for your homeschool?  Learn more about this Faith-Based reading and language arts program.
Oh, and if you like to watch Facebook Lives, I am changing up my weekday morning format.  I will continue to do a Facebook Live broadcast weekday mornings.  Here are the changes:
switching to 9 am ET
5-10 minute chats
weekly themes with daily tips, encouragement, and humor to get you pumped up for learning fun at home
Thanks again for stopping by and I can't wait to see what homeschooling related posts and resources you have to share!
The Homeschool Nook Link-Up Party #64
Presented by:
Jenn at This Chaotic Bliss
Amy at Rock Your Homeschool
The Rules
1. Share your most recent family friendly homeschool related blog posts. Non-homeschool related posts will be deleted!
2. Attach our button or a link back to my site somewhere on your website. It can be on your main page, link-up page, or sidebar, or the post itself.
Also, bloggers love comments so please be sure to leave them some love and let them know "The Homeschool Nook" sent you!
Help us spread the word about this great homeschool resource!
Tweet it:
Do you #homeschool? Check out these awesome #resources at #TheHomeschoolNook #ihsnet
Click To Tweet
Homeschool Bloggers:  Join Our Party Tailwind Tribe!
Do you link up your homeschool related posts frequently at the Homeschool Nook link-up party? If so, this tribe is for you! Please note that only homeschool related pins that are family friendly are allowed! Click here to join!
Need a reminder when the next link-up goes live?
For "The Homeschool Nook" email updates only click here.
Thanks so much for stopping by the Homeschool Nook!
I hope that you find many wonderful homeschooling related posts to use and share!