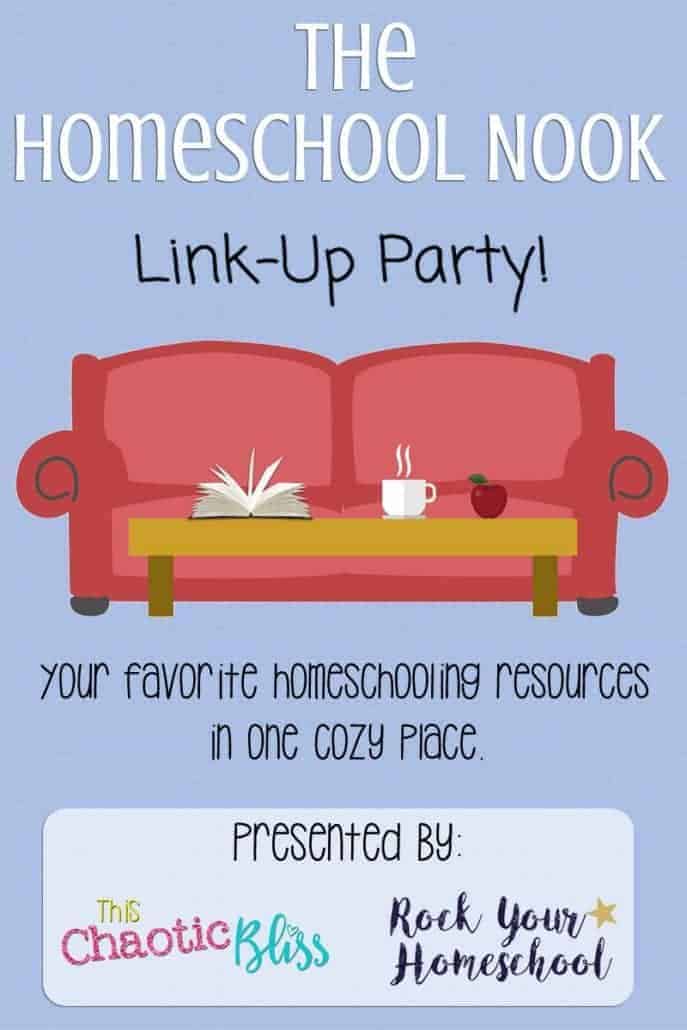 WooHoo! Time to start this homeschool par-tay!
The Homeschool Nook Link-Up Party #80 is live! It's time to share your homeschooling related posts and find some great ones to enjoy.
Homeschool portfolio evaluations are done! It's always a relief to get that process finished and submit our paperwork to the local school district. We are enjoying a lovely break loaded with learning fun like chalk pastels art and tie-dye shirt (and socks!) making.
Are you on a summer break? What types of activities do you like to do in warmer weather with your kids? I'd love to read your comments below:)
The Homeschool Nook Link-Up Party #80
Presented by:
Jenn at This Chaotic Bliss
Amy at Rock Your Homeschool
The Rules
1. Share your most recent family friendly homeschool related blog posts. Non-homeschool related posts will be deleted!
2. Attach our button or a link back to my site somewhere on your website. It can be on your main page, link-up page, or sidebar, or the post itself.
Also, bloggers love comments so please be sure to leave them some love and let them know "The Homeschool Nook" sent you!
Help us spread the word about this great homeschool resource!
Tweet it:
[bctt tweet="Do you #homeschool? Check out these awesome #resources at #TheHomeschoolNook #ihsnet" username="rockyourhs"]
Homeschool Bloggers: Join Our Party Tailwind Tribe!
Do you link up your homeschool related posts frequently at the Homeschool Nook link-up party? If so, this tribe is for you! Please note that only homeschool related pins that are family friendly are allowed! Click here to join!
Need a reminder when the next link-up goes live?
For "The Homeschool Nook" email updates only click here.
Thanks so much for stopping by the Homeschool Nook!
I hope that you find many wonderful homeschooling related posts to use and share!