How to Make Math + Art Fun with Mandala Multiplication
Tired of the same old boring ways to practice math facts with kids? Make it fun with these mandala multiplication coloring pages!
Check out this creative approach to learning and practicing multiplication and get your printable set today.
Take the Struggle Out of Learning & Practicing Multiplication Facts
Got kids who don't like math? I'm raising both hands, feet, and nodding my head!!
I know the struggle of trying to get kids excited about learning multiplication facts. All of my five boys would rather clean toilets than do their homeschool math.
Many days, I'd rather clean toilets than go through the ordeal of nagging them to get their math done!
Instead of adding fuel to the fire and letting that struggle get out of control, I got smart.
Boring flashcards and worksheets just weren't going to cut it. My boys, like most kids, want fun. They want hands-on and colorful.
But, I don't always have a ton of time to organize games and lessons to make homeschool math fun. I need open-and-go and as stress-free as possible!
To make sure that I have these activities ready to go when we need them, I started creating and collecting fun homeschool math resources. And these mandalas for kids with multiplication themes are perfect!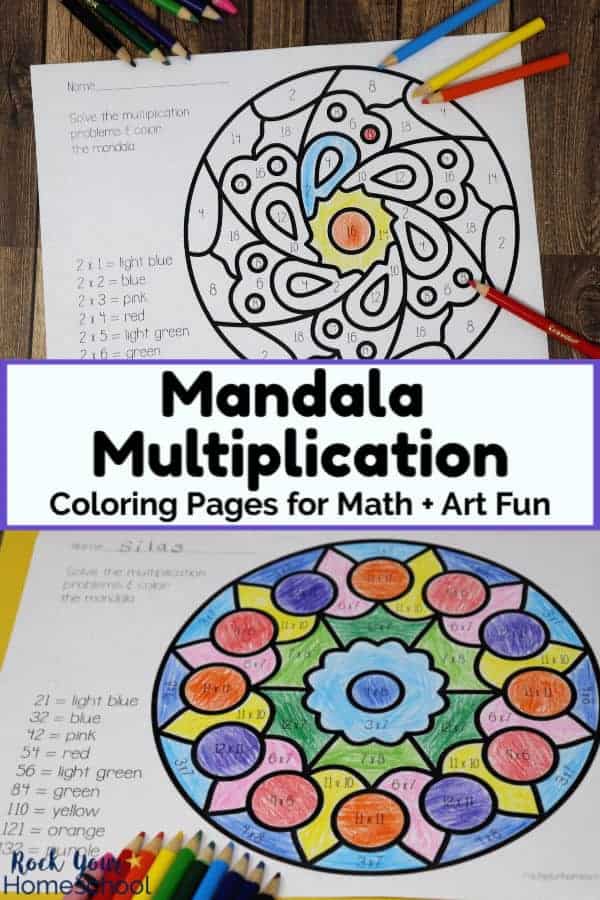 Mandala Multiplication for Easy Math Fun
What are mandalas? These images are typically circles with repeating patterns of shapes and colors, sometimes with spiritual meaning. Mandalas are magnificent symbols to use to boost your math activities.
Over the years, my boys and I have used mandalas for kids in our homeschool learning adventures.
In the preschool years, my boys loved working with geometric puzzles to learn and practice patterns, colors, and identifying shapes.
For Kindergarten and early elementary math, mandalas have been excellent ways to continue the learning fun with patterns plus work on sorting, counting, and adding.
Now, we're using mandalas for multiplication fun!
My third (Bear) and fifth (Smiley) grade boys are learning and practicing multiplication in our homeschool. Both boys are not huge fans of memorizing multiplication facts. They're not huge fans of math period 😉
But, Bear and Smiley love art! These boys are constantly doodling and creating comic strips.
With their enthusiasm for art, I thought the boys would get excited to practice their math with these mandala multiplication coloring pages.
Well, maybe not exactly excited. Heck, I'll take willing to complete their work without curling into a ball on the floor!
These multiplication coloring pages have been a huge hit!
The boys solve the multiplication problems and then get to coloring.
As they color, I encourage them to repeat the problem and solution.
This hands-on activity has worked wonders for helping my boys memorize their math facts.
And these multiplication worksheets are just the start of our mandalas for kids learning fun (more coming soon!).
My friend, Charlene at Hess UnAcademy, has some wonderful free multiplication worksheets, too!
AND I've add these free black-and-white multiplication table worksheets for even more math fun 🎉
After this success with our mandala multiplication coloring pages, I'm super excited to add my friend's new book to our arsenal of fun homeschool math resources. Math Art + Drawing Games for Kids by Karyn Tripp has over forty projects for math + art learning fun! (For more magnificent ways to combining math and art, pop over to Teach Beside Me to check out these awesome math art projects.)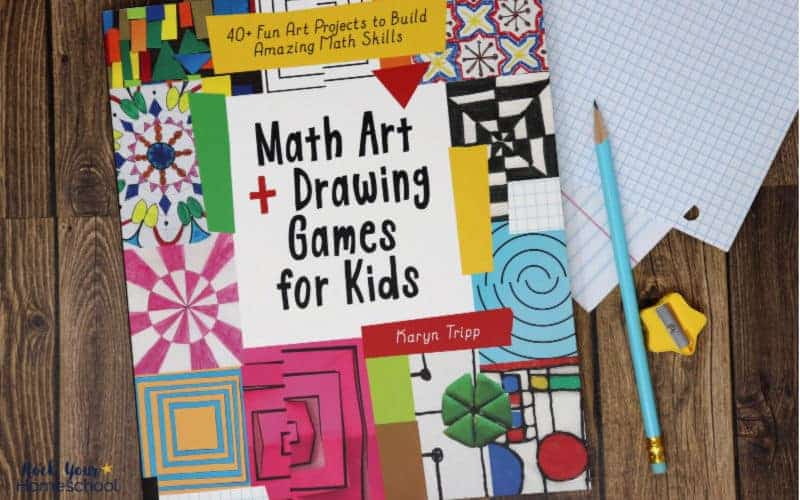 Get Your Mandala Multiplication Coloring Pages for Math + Art Fun for Kids
If your kids are learning multiplication facts, you'll want this fun set of printable coloring pages.
This pack includes twelve pages of mandala multiplication coloring fun. Your kids will create colorful mandalas for multiplication facts of x2, x3, x4, x5, x6, x7, x8, x9, x10, x11, x12, and bonus variety multiplication facts page!
The only supplies you'll need for the math fun are a printer and coloring utensils (like crayons, markers, or color pencils).
To find out more about these mandala multiplication coloring pages, simply tap on the image below 👇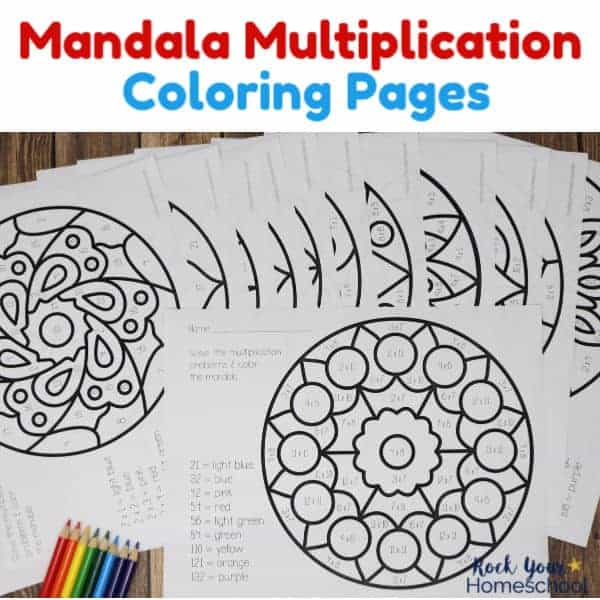 More Ways to Enjoy Multiplication Fun for Kids