The Secrets to Making Life & Learning Fun Really Are Simple – And SO Powerful
Discover how to easily enjoy fun, unlock skills, and embrace positivity with your kids
Hey hey! I'm Amy – a homeschool soccer mom to 5 boys (with 1 graduate!!) who finds herself using her psychology and therapy experience (that Master's Degree really did pay off!)
Every. Single. Day. (okay-multiple times an hour) to enjoy homeschool life to the extreme 🎉
⭐️ Quick version (because I know you're busy!): I went from a hot mess express who was overwhelmed with the situation of suddenly homeschooling 2 boys (and pregnant with a toddler clinging to my legs) to a relaxed + eclectic large family homeschooler embracing outside-the-box learning with a massive lean towards growth mindset skills.
From our experiences (including all the ups and downs), I've learned right along with my boys.
Sure, lots of cool stuff that I never picked up when I was in public school.
But, also TONS of life lessons that opened my eyes and heart to what learning truly is – and how to make it an enjoyable experience for all, especially at home.
⭐️ The good news is that you CAN positively homeschool – even if you don't have a background in psychology and therapy. I'm here to share from my experiences – resources, tips, and secrets for enjoying learning fun and making the most of this special time with your family.
You CAN homeschool and enjoy positive relationships with healthy communication, boundaries, and goals. I'm SO glad that you're here to learn more about how to positively homeschool – because learning is really more than academics.
Rock Your Homeschool helps you positively
make life & learning fun.
So, what does it mean to positively homeschool?
Ooh, it's amazingly empowering!!
⭐️ Just a few of the perks include:
If all of that sounds like your dream homeschool experience, then you're in the right place 🥰️
Ready to get started? High five! Let's have some FUN!
Get tips, ideas, and resources for 👉
Browse our Shop for super cool resources!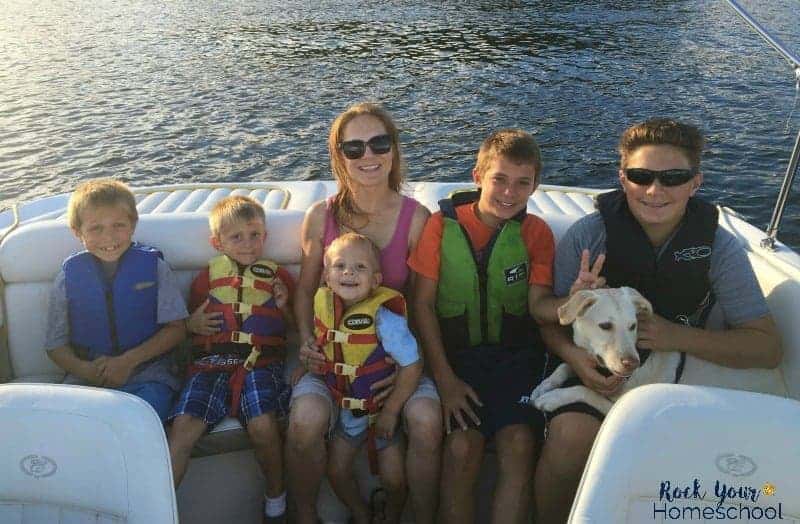 Let's make life & learning fun 🙂
Now that you have learned a bit about Rock Your Homeschool, I'd love to hear from you! Email me at [email protected]. I want to get to know you and your vision of making life & learning fun. Because it's always better with friends 🙂