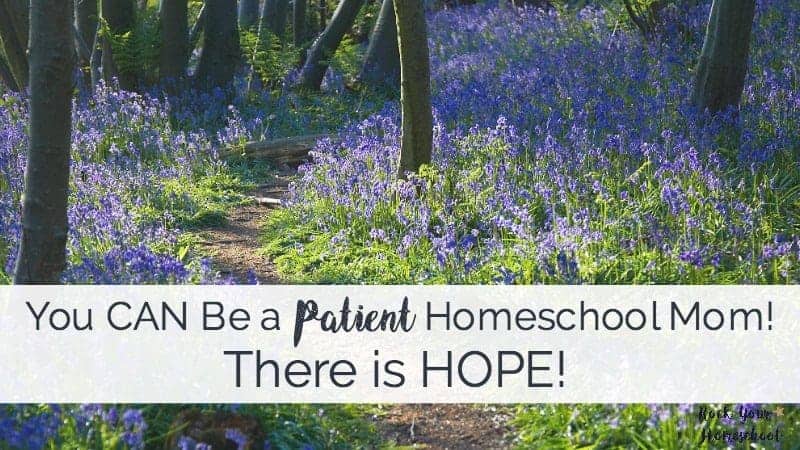 Are you tired of losing your temper with your kids?
Frustrated because you know it's not good for your kids or yourself?
You are not alone!
And there is HOPE!
Before you had kids, you had this picture-perfect vision of how you would be. Maybe not perfect, but at least in more control. And there was an overall sense of calm and peace in your picture. A sense that you and your kids would enjoy your time together.
Then, you had kids. You became a mom. It's not as easy as all those magazines and commercials make it look, huh?
You added homeschooling. You knew it wouldn't be easy but with the right purpose and a lot of love, your vision would come together smoothly, right?
Until you lost your temper. Maybe it was something big, like a bag of flour dumped on your kitchen floor, right after you quickly mopped it so you could get started on time with homeschooling?
Or did you fly off the handle over something not-so-big, like crayons spilling over the table during an enthusiastic art project?
The thing about losing your temper, flying off the handle, or whatever you want to call it when you have lost your patience is this: it is just too easy to get into that bad habit.
Why? Well, it can sometimes get you results. Albeit temporary ones, at best. Your kids are acting out of fear or just to get you to calm down, without really knowing what is going on or how to prevent it in the future.
Losing your patience can sometimes feel good, too. Again, temporary. That fast and furious release of pent-up tension and anger! Feels good to let that go. But, only for so long…
10 Habits of Patient Homeschool Moms
You know that frequently losing your patience (and control) is not a healthy reaction. You want to be a better role model for your kids. And, that loss of control is pretty scary.
Fortunately, there is hope! You CAN be a more patient homeschool mom. It will take practicing new skills and positive habits. But, you have the power to transform that negative energy into positive reactions.
If you are ready to learn more about 10 Habits of Patient Homeschool Moms and how you can work to incorporate these positive practices into your homeschool life, join our Rock Your Homeschool community by subscribing to get your free quick-start guide here.
Fair warning: these habits take increased awareness and willingness to change. The great thing is that you have the potential to learn and master all of these habits. This quick-start guide of 10 Habits of Patient Homeschool Moms will help you unlock that potential and put you on the path to homeschool peace.
Guide on How to Be a More Patient Homeschool Mom
To dig even deeper and learn more about becoming a patient homeschool mom, check out our new guide!
Guide on How to Be a More Patient Homeschool Mom leads you through the process of developing smart strategies that work for you. Discover how you can rock your homeschool by:
identifying and eliminating triggers
developing a customized plan to become more patient
proven techniques for cultivating a positive mindset
unlock your potential to change the one thing you really do have control over in your homeschool-YOU
The power of patience is within you. Learn how you can apply these tips and techniques to shine in your homeschool.