Free Halloween Bingo Game for Fun with Kids
Looking for a fun and easy activity to enjoy Halloween with your kids?
This free Halloween Bingo Game is an excellent way to make your celebration special.
Find ideas and tips for using this free printable bingo game for kids and learn how to get started today!
Awesome Activity for Your Halloween Celebration with Kids
Halloween is such a fun time to enjoy with kids!
Costumes, treats, games, and decorations. My boys and I love to chat about different ways to enjoy the holiday as a family.
Picking out costumes is always a grand event. My younger boys LOVE to play dress-up and are often found in some sort of costume. They piece together different pieces that we've collected over the years and come up with some awesome ideas.
Although we homeschool, the boys and I still make plans to mark the holiday. We'll be having a pumpkin coloring contest and using these free printable Halloween coloring pages. And we'll be celebrating another Halloween-themed poetry teatime for the big day.
Smiley (10) requested the addition of a Halloween bingo game to our celebration. He helped me design the free printable bingo game that you'll find at the end of this post. We hope that you enjoy a Happy Halloween with your friends and family 🙂
Terrific Tips & Tricks for Enjoying Your Halloween Bingo Game for Kids
Our family loves to play bingo. With this version of Halloween bingo, all ages can play! The cute Halloween themes are kid-friendly and even pre-readers can join the fun.
Here are my ideas and tips for getting the most out of this special time with your kids:
Print all bingo cards and calling cards prior to use. (This suggestion might seem silly but I've had times when I have the best of intentions and then realize that when it's time to play the game that I forgot! If at all possible, print as soon as you download.)
Laminate. This step is optional but will help your bingo game last longer. And won't get ruined if someone spills "pumpkin" juice. #askmehowiknow
Cut apart bingo cards and calling cards. Sort into piles.
When playing the bingo game, select a caller. Once a calling card is used, put into a separate pile. You can check this pile to verify winner 😉
Use Halloween-themed bingo card markers. Candy corn, plastic spiders, mini-erasers. My boys have used playdough rolled up into small balls, too!
Have Halloween-themed prizes. Candy, pencils, erasers, glow sticks-fun stuff your kids can enjoy for the holiday.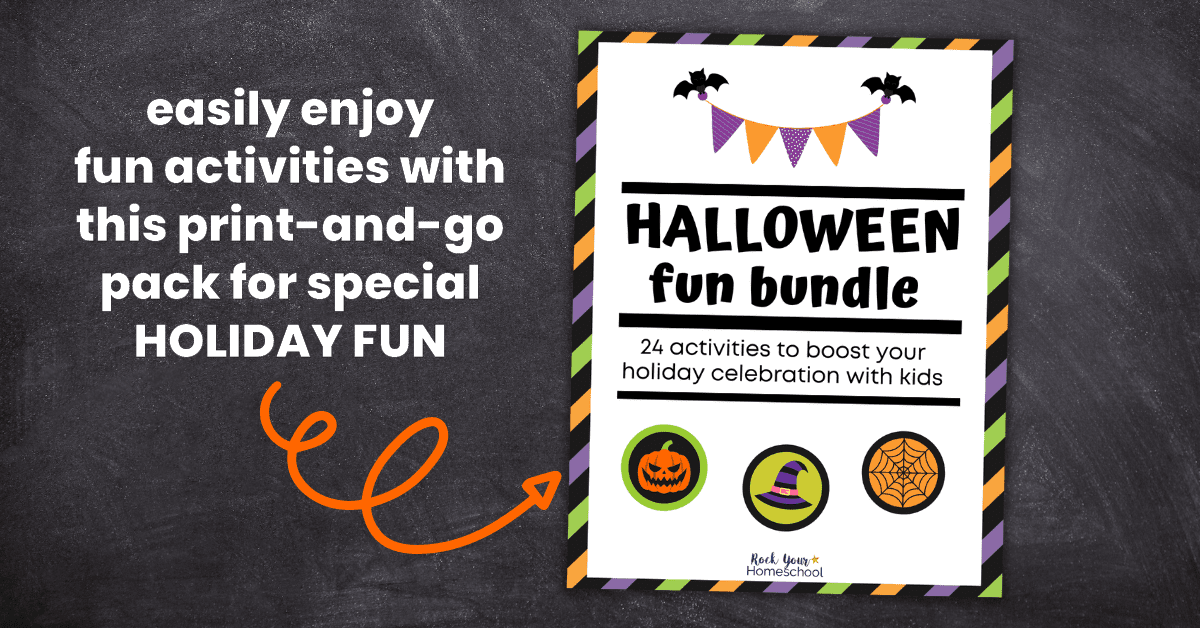 Here's my list of ideas that I'll be picking from to boost our Halloween Bingo Game:
Mother's Circus Animals Halloween Cookies, 30 Count
Brach's Classic Candy Corn, Made with Real Honey (Classic 11-oz Bag, 3 Pack)
60 Pieces Halloween Erasers for Kids Bulk Pumpkin Erasers Cat Erasers Big Erasers Fun Erasers Cool Erasers Pencil Erasers Desk Pets Erasers Bat Skull Vampire Witch Frankenstein Halloween Party Favors
Halloween Erasers for Kids Bulk Pumpkin Eraser Fun Small Halloween Eraser Cat Vampire Skull Witch Shaped Kids' Pencil Erasers for School Classroom Prizes Party Favors(42 Pcs)
Muzboo Realistic Plastic Spider Toys Halloween Prank Props Small Size Funny Halloween Decorations 30pcs
Halloween Stickers for Kids, Happy Cartoon Witch Spiders Pumpkin Ghost Stickers for Halloween Decorations Party Favors School Props Envelope Seals Paster Trick or Treat Goodie Bag (240 Pcs)
120 Sheets Halloween Stickers for Kids Assortment 1440 Stickers Halloween Mini Stickers for Party Favors Treats Classroom Crafts
24 Pcs Assorted Halloween Stamps, Children Self-Ink Stampers for Party(24 Designs), Holiday Toy Gift Halloween Game Prizes for Kids
TINYMILLS 12 Pcs Halloween Stamp Kit for Kids – Halloween Self Inking Stamps Gift Party Favors
ArtCreativity Halloween Stampers for Kids, Pack of 24 Assorted Pre-Inked Stampers, Best for Halloween Party Favors, Goodie Bag Fillers, Non-Candy Halloween Treats, Trick or Treat Supplies
48pcs HB Halloween Pencils Translucent Pencil Multipoint Pencil Multicolor Non- Sharpening Stackable Pencils Pop Up Plastic Pencils Pumpkin, Bat Pencil Halloween Stationery Pencil ,4 style
JOYIN 48 Pack Halloween Pencil Assortment with Eraser in 12 Design, Assorted Colorful Pencils Halloween Themed Stationery Pencil Set for Halloween Kids Gift Prize Party Favor Halloween Party Supplies
JOYIN 24 Pcs Halloween Glow Stick Hanging Wands in 8 Different Pattern Designs and 6 Colors for Halloween Party Favors, Halloween Party Supplies, Glow in the Dark, Halloween Goodie Bag Fillers
Get Your Free Halloween Bingo Game for Holiday Fun
Have an awesome holiday celebration with this free printable Halloween Bingo Game for Kids! This pack includes 12 cards (2 per page for a total of 6 pages) + 24 calling cards (2 pages).
You can print as many copies of this bingo game as you need! If you have a friend or co-worker that you think would enjoy using this printable with kids, please share the link to this post. Thank you!
When you join the Rock Your Homeschool community, you'll receive these printables in a PDF download in an email, along with a super-secret password that opens the library to all our RYHS freebies.
Also, you'll receive emails about making life and learn fun.
(Psst! Current RYHS members just need to access the Subscriber Freebies page and enter the password in your welcome email. Please email Amy at rockyourhomeschool@gmail.com with any questions!)
Tap HERE or on the image below to subscribe and get your FREE printable Halloween Bingo Game for Kids!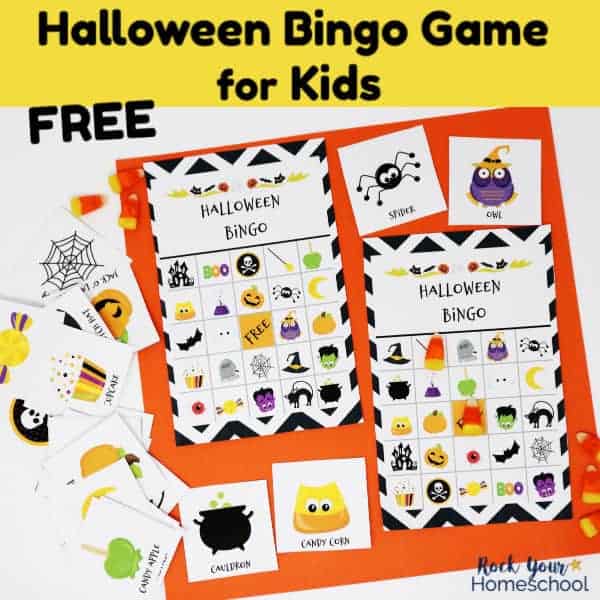 How will you use this Halloween activity with your kids?
Share your ideas in the comments area below 🙂