May Fun Days That Your Kids Will Love
Make this merry month even more exciting by celebrating these May Fun Days with your kids! Based on seasonal and fun holidays, these ideas and tips will help you enjoy special moments and create marvelous memories.
Julie Lavender offers her suggestions for having May Fun with your kids 🙂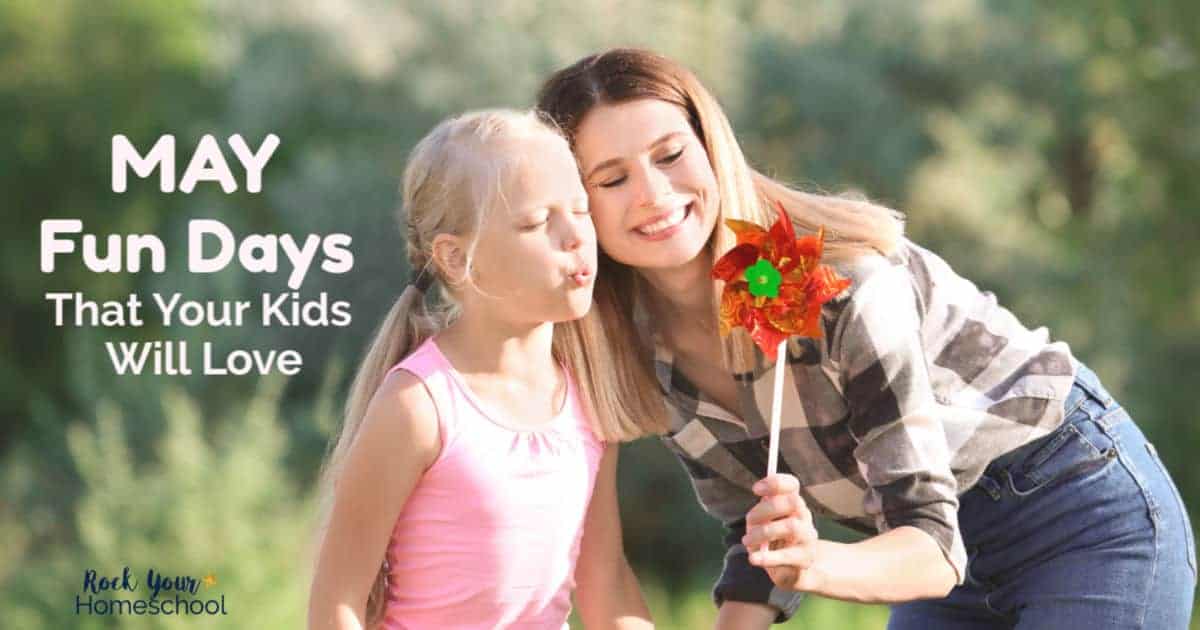 Easy Ways to Enjoy May Fun Days with Kids
May is here with flowers and fireflies, Mothers and Memorials, fresh-picked vegetables and family vacations.
Wherever your plans take you this month, make sure to include a host of family activities. Try some of the zany holiday celebrations below or create unique family ones to enjoy. Make it a remarkable May!
May Day – The first day of May is celebrated in many Northern Hemisphere countries, marking the start of farming season.
In some countries, people leave baskets of flowers on neighbors' doorsteps and some festivities include the longstanding tradition of the Maypole Dance. Participants dance or skip around a tall pole, winding and wrapping beautifully-colored ribbons, with every other dancer facing the opposite direction, and wrapping over and under in a fashion that braids and secures the ribbons .
For a fun craft, make a May-pole to decorate the table for the month.
Use an empty paper towel roll for the pole.

Use markers or stickers to decorate the paper towel roll.

Push one end of the decorated roll into a small mound of dough for a base.

Glue or staple strips of ribbon or crepe paper to the inside, top of the paper towel roll, alternating colors as you secure.

Use strips about four inches longer than the roll.

Add to the table's centerpiece by placing Lego-characters or small, plastic toy children around the pole, as if holding onto the ribbons.
To watch a traditional Maypole dance, check out this video! Watch as a family to welcome the start of a new month.
Limerick Day – Grab a writing utensil, tap into your creative muses, and pen a poem for this celebration.
Make sure your pencil has an eraser on top because you may need to erase and start over a couple of times!
Limericks are harder than they seem, but so fun and challenging! Limericks are five-lined poems with a very distinct pattern. Lines one, two and five have the same, rhyming ending sound; lines three and four end with a rhyming word. Lines one, two and five contain eight syllables and lines three and four contain five syllables. Limericks are ridiculously silly and have a sing-song kind of rhythm. Here's an example:
I once knew a cat named Jessi.
She kept herself clean with no fleas.
She liked to chase mice.
And catch them; how nice….
Until she brought one to give me.
Try it! It's delightfully fun! After each person contributes the first limerick, see if you can work together to create a limerick for each member of the family.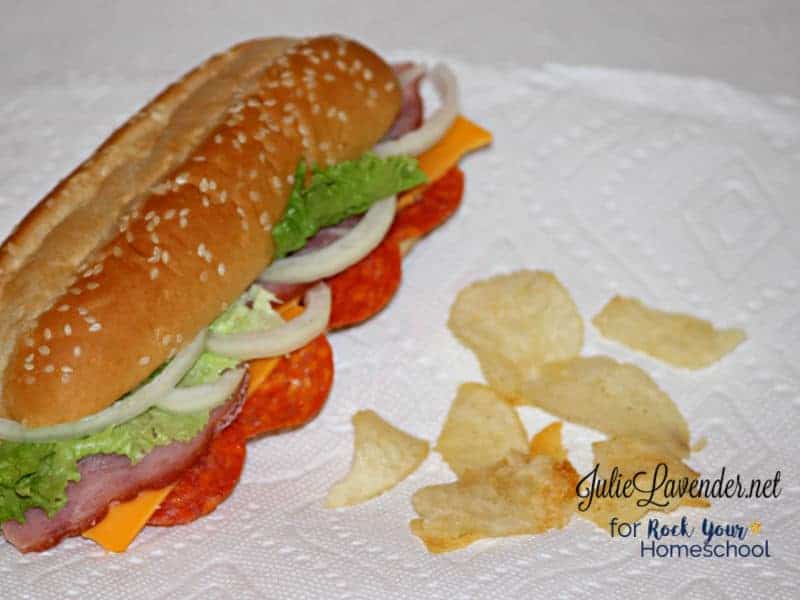 National Hoagie Day – Shop together and purchase Hoagie buns, a variety of favorite deli meats, and selection of sliced cheese, some sandwich veggies and favorite condiments or dressings. Don't forget pickles, because National Pickle Week is also celebrated in May.
Then, set up a Hoagie bar one day for lunch and let each person prepare their own sandwich!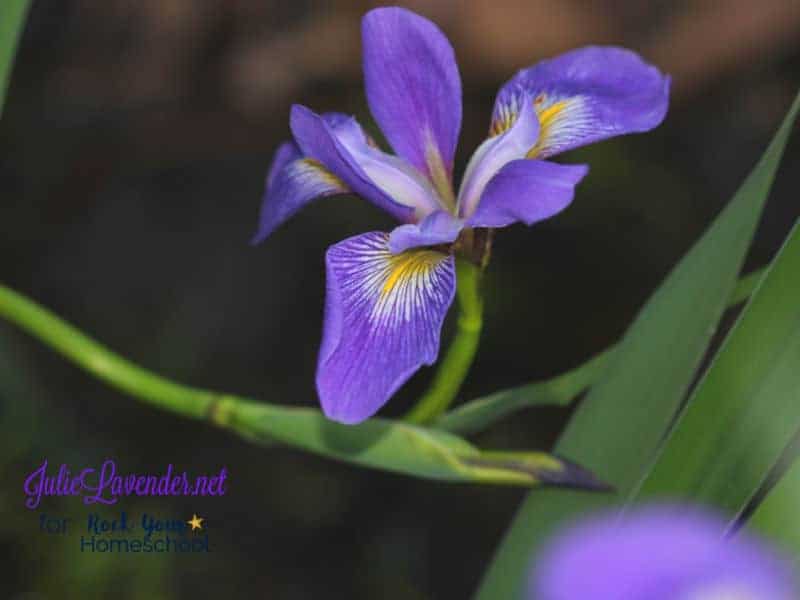 National Wildflower Week – Take a leisurely stroll in a park or on a hiking trail and look for wildflowers growing around you. How many different colors can you find?
On the way home, stop by a garden center and purchase a potted flower to deliver to someone that you know that might need cheering up. Stay for a bit to visit, because, after all – friendly faces might just be appreciated even more than the evidence of spring that you're delivering!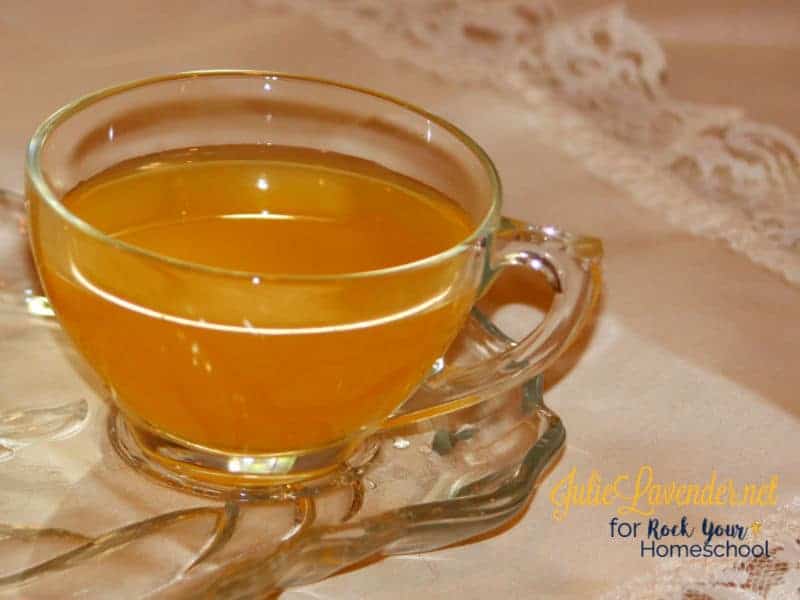 Orange Juice Day – Set an alarm to wake up super-early one morning to watch the sunrise.
Pour a tall glass of orange juice first, then sit on a blanket in the grass and watch the beautiful display of colors on the sky's canvas.
To continue the celebration, make a recipe of OJ Punch:
Thaw a two-quart amount of frozen orange juice, saving out some bits of frozen juice to add later.

Stir together the orange juice and one quart of pineapple juice.

Just before serving, add one quart of ginger ale and the frozen orange juice.

Toast the month of May and love of family, and enjoy time together.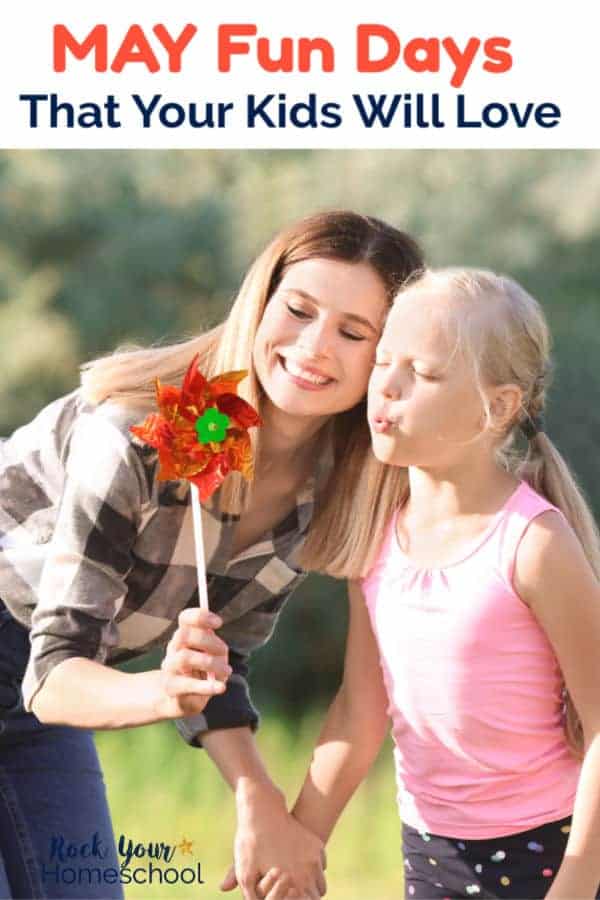 Make May a month of fun with those you love. Create long-lasting memories of silly celebrations and festivities.
Don't miss a single minute of merriment in the month of May!
Which of these May fun days will you add to your plans?