Free Mother's Day Printables for Kids to Show Mom Love
These free Mother's Day printables are awesome ways to help your kids show mom some love ❤️️
This set of Mother's Day activities provides a variety of ways to share special memories about mom, as well as encourage kids to creatively express their feelings.
Find out more about these printable activities for Mother's Day fun and how to get your FREE set today!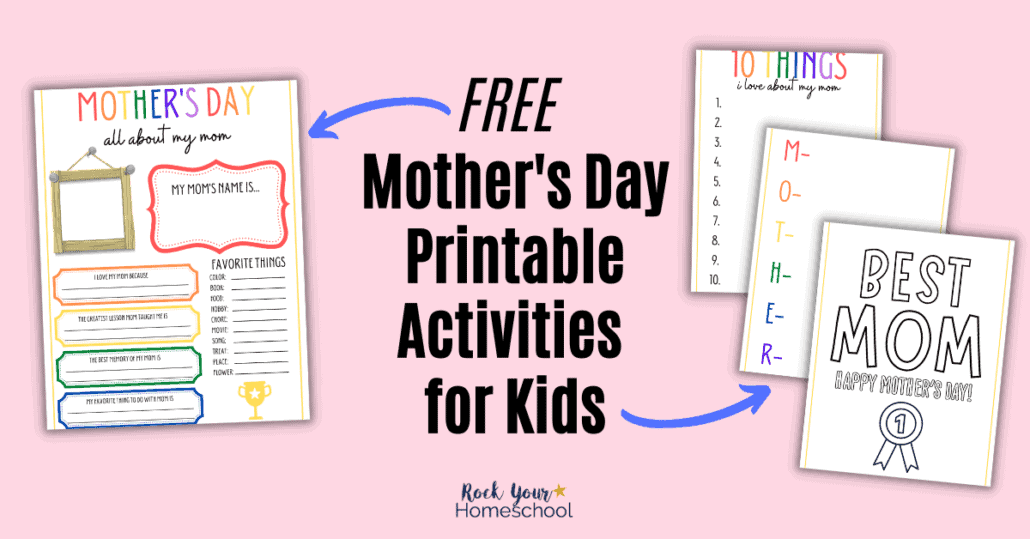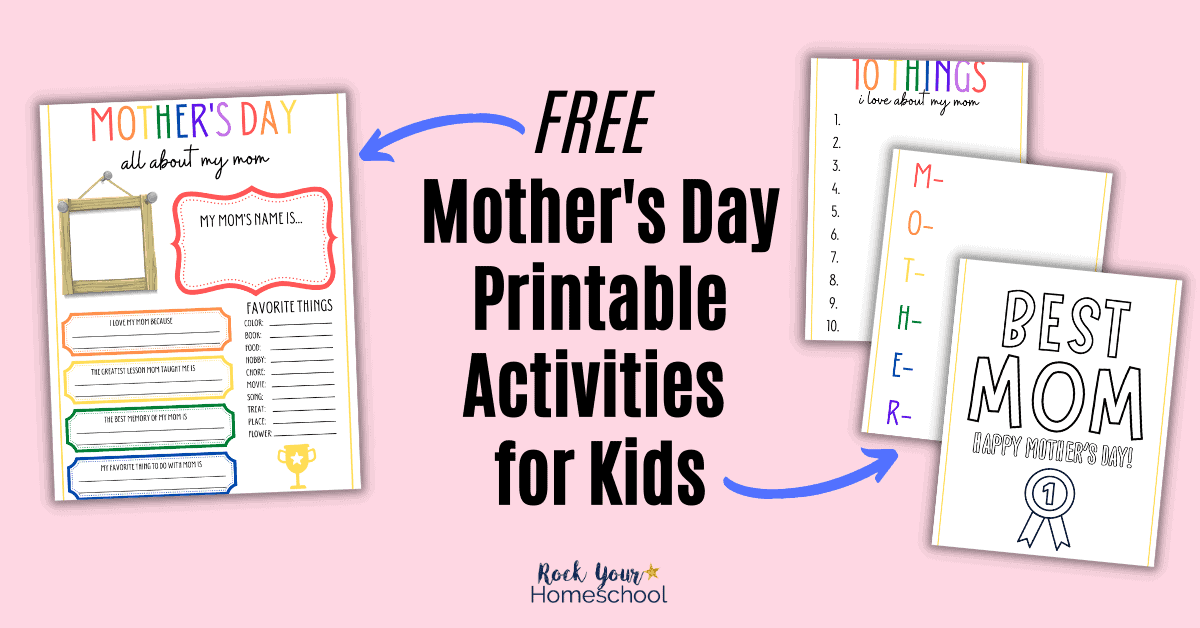 Help Your Kids Make Mother's Day Extra Special
Looking for some easy yet fun ways to help your kids show mom some love this Mother's Day?
High five! It's awesome that you're encouraging your kids to think about their mother and show their appreciation for all that she does 😊
When working with kids on Mother's Day activities, it can help to keep it as simple as possible. No need to over complicate the process or spend a ton of money. Just showing mom some love with homemade gifts can be the best present ever!
Talk with your kids about how they'd like to show mom some love. What types of activities or crafts would they like to work on?
Maybe your kids would like to prepare a special meal, snack, or treat for mom?
Or perhaps they'd like to plan a cool family movie night or other type of celebration like a Mother's Day poetry teatime?
No matter the final decision, these free Mother's Day printables will make it rock!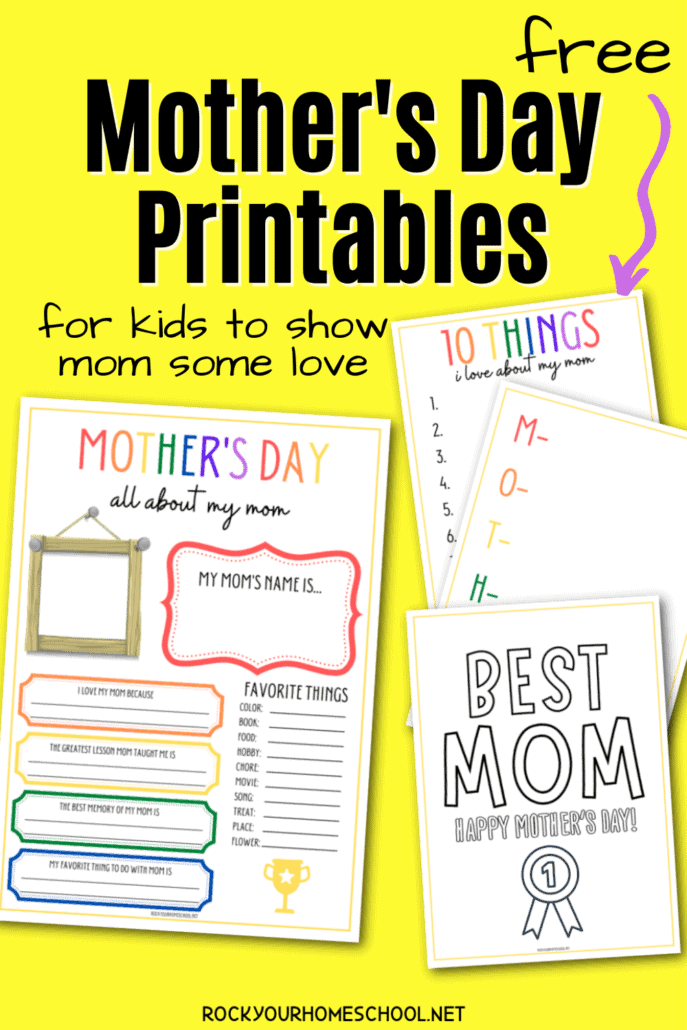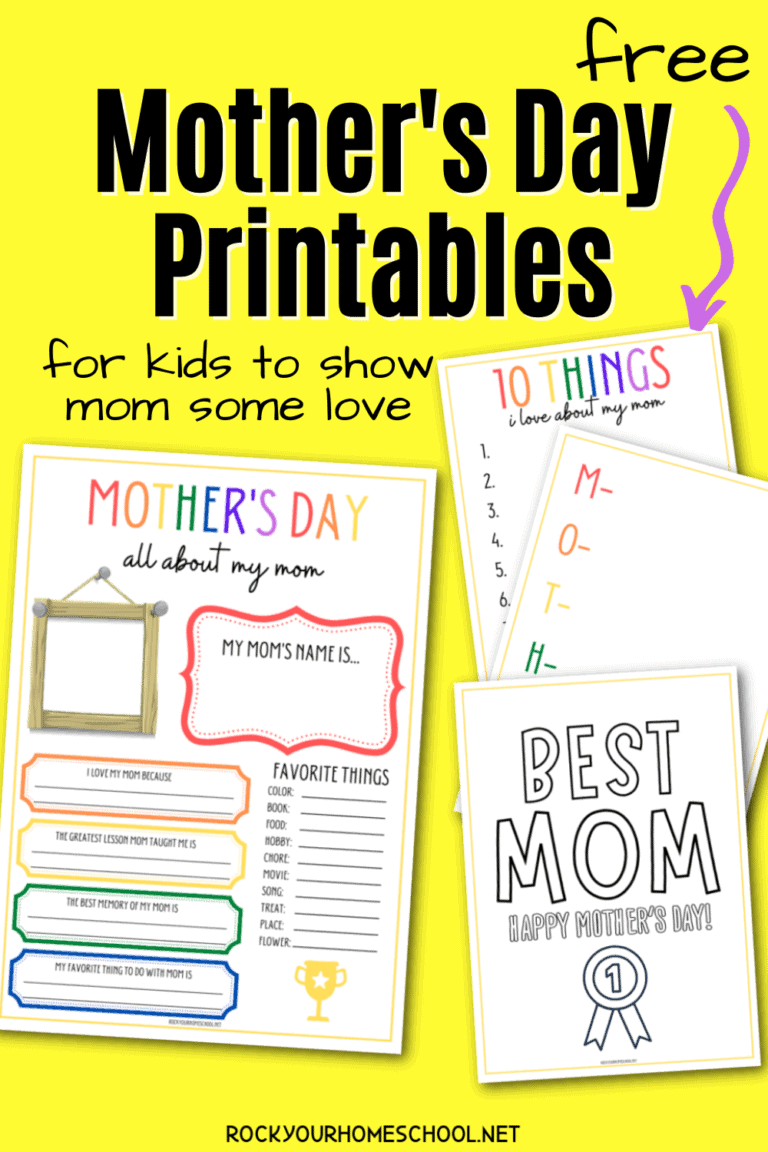 Show Mom Some Love with These Free Mother's Day Printables
Your kids will have a blast with these Mother's Day activities. These printables make it easy to think about and share thoughts and feelings about mom.
With clever prompts and plenty of space to express themselves, these templates will guide your kids through making customized creations.
This pack of free Mother's Day printables includes:
Mother's Day: All About My Mom – super cute page with space for your child to draw a picture, record mom's name, her favorite things, and a few special memories
M-O-T-H-E-R: page for an acrostic poem or other type of writing using these letters for a Mother's Day-themed activity
10 Things I Love About My Mom – fun activity for your kids to jot down what makes mom so special
Best Mom: Happy Mother's Day – coloring page for your kids to customize
You can totally customize these Mother's Day activities to best fit the needs of your kids and family. Oh, and don't forget to use the back of these pages! Your kids can make their own pictures, messages, and more.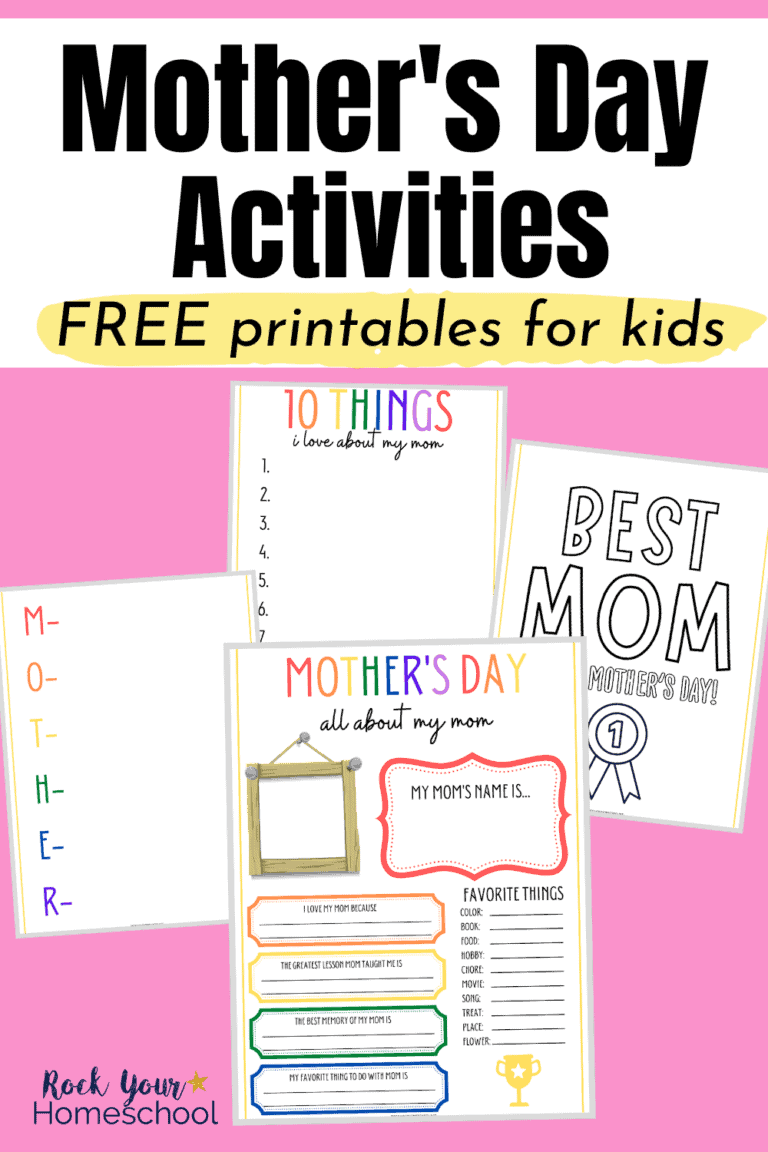 Get Your FREE Mother's Day Printables Pack
WooHoo! You're on your way to some awesome Mother's Day fun for kids. Get ready for some super cool creations 🎉
This pack of free Mother's Day printables includes 4 pages of activities.
You may, of course, print as many copies of these printables as you need for your family, classroom, homeschool co-op, or library event. If you have a friend or co-worker who might like to use these Mother's Day printables with kids, please share the link to this post (and not the download). Thank you so much for your cooperation and sharing!
To get these FREE Mother's Day Printables, all you need to do is subscribe to Rock Your Homeschool.
You'll receive an email with a PDF file, along with a password to open the Subscriber's Library to all RYHS freebies.
Plus, you'll get emails with ideas, resources, and encouragement to make life and learning fun 🙂
(Psst! Current RYHS members just need to access the Subscriber Freebies page and enter the password in your welcome email. If you have any questions, please contact Amy at rockyourhomeschool@gmail.com)
Get your FREE Mother's Day Printables by tapping HERE or on the image below.