Free Printable Advent Calendar Activities & Fun Ideas
These free printable advent calendar activities are amazing ways to get excited about the Christmas season with kids.
With creative ideas and fun suggestions, these advent calendar activities using free printables make it so easy to boost holiday fun and more.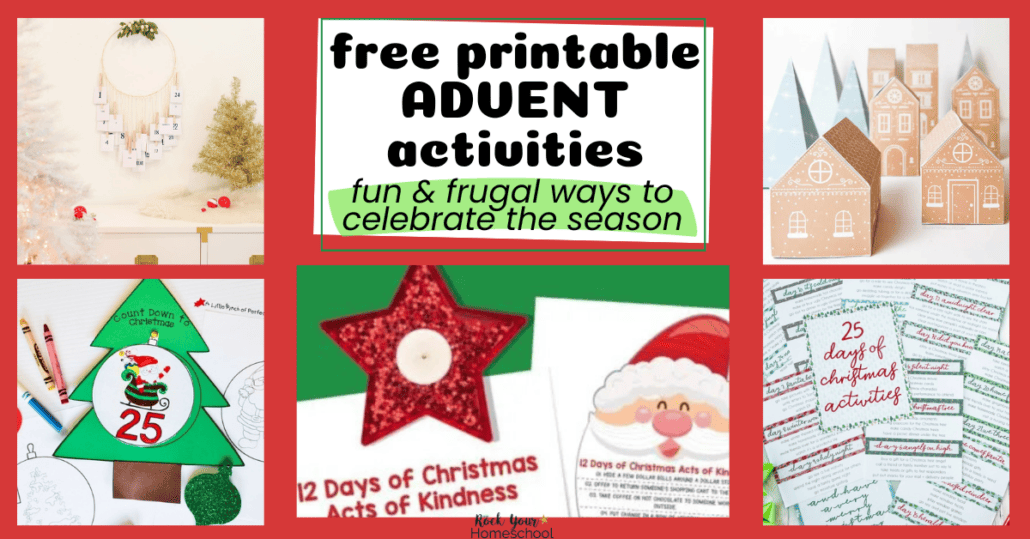 8 DIY Advent Calendar Activities Using Free Printables
Looking for fun and creative DIY advent calendar ideas for Christmas?
Here are 8 easy DIY advent calendars using free printables. Get inspired and start counting down the days until Christmas with these festive and customizable projects.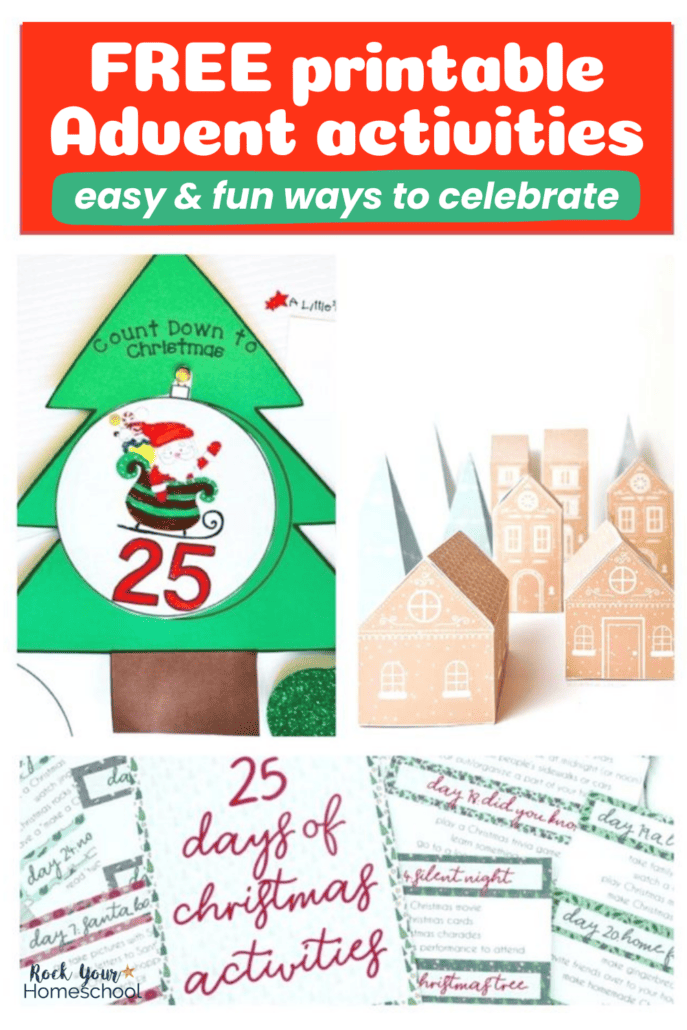 Children can participate in trimming Santa's beard each day, all while engaging in a random act of kindness during the Christmas season. Make sure to get the complimentary printables for a fun-filled 12 days of Christmas celebration.
Here's another countdown that involves showing kindness this Christmas season. From simple gestures like smiling and greeting others to impactful actions such as volunteering or donating gently used toys, this calendar encourages valuable life lessons.
Create a personalized Christmas countdown calendar filled with activities, experiences, and memories for your family. Get the printable activity notes and stuff them into a DIY garland.
Pop over and get this free Christmas paper village printable to get started on this project. Turn the village into an advent calendar by adding candy or small treats.
Make the countdown to Christmas even more exciting with this festive coloring activity. Each day, kids can color a new ornament. Once your children are finished, they can proudly display their creations on the advent calendar, shaped like a Christmas tree.
Countdown to Christmas with this 25 days of Christmas activities book. Each day offers four different options to choose from.
Get creative with this kid's crafts advent calendar ideas. Head over to the site and get the printable so you can mark off each craft as your kids complete them throughout December.
Make your own advent calendar effortlessly. This easy DIY project requires no special crafting tools. Print your calendar and frame it for a charming addition to your home.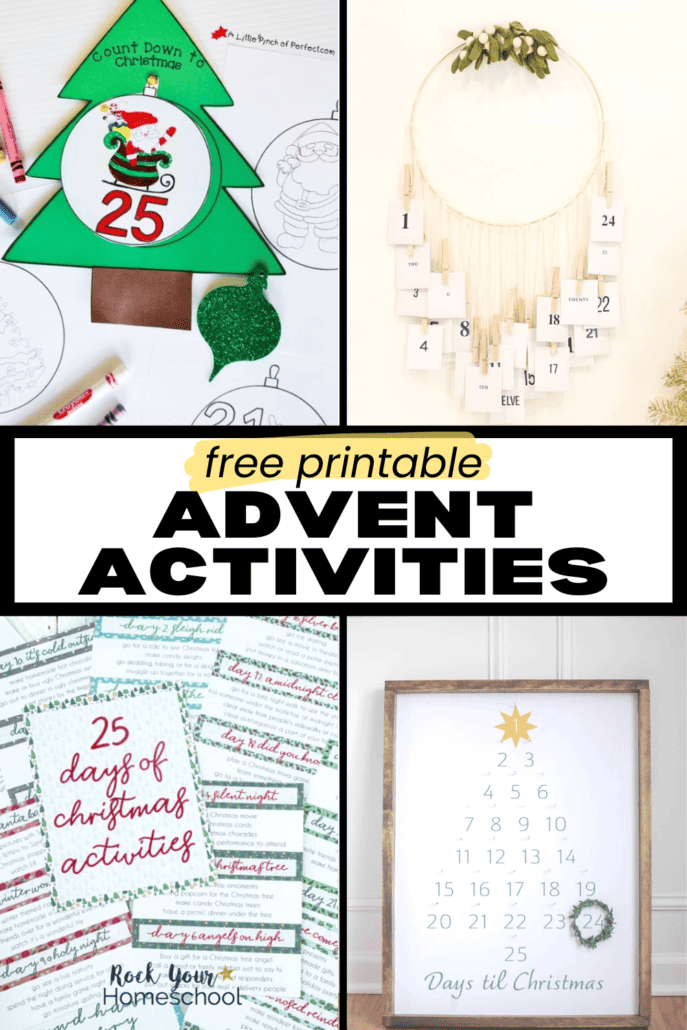 Which of Free Printable Advent Calendar Activities Will You Try?
I'm so excited about these advent calendar activities, especially the free part 😉
My boys and I will be making the Christmas paper village (and adding our own 3D printable paper houses, gingerbread house, and Christmas tree) for a DIY frugal centerpiece for our homeschool area.
We will also be using our free printable Christmas Random Acts of Kindness activity because it's so simple yet so much fun!
We'd love to know which of these free printable advent calendar activities will you be trying this Christmas season. Please share in the comments area at the bottom of the post!
Wishing you and your loved ones a very Merry Christmas!
More Fun Printables for the Christmas Season