Got kids who love Super Mario Brothers video games and characters?
These free Super Mario Printables for Learning Fun will be a hit. A variety of activities are awesome for interest-led learning and more. Find out how you can get started today with these fun printable activities!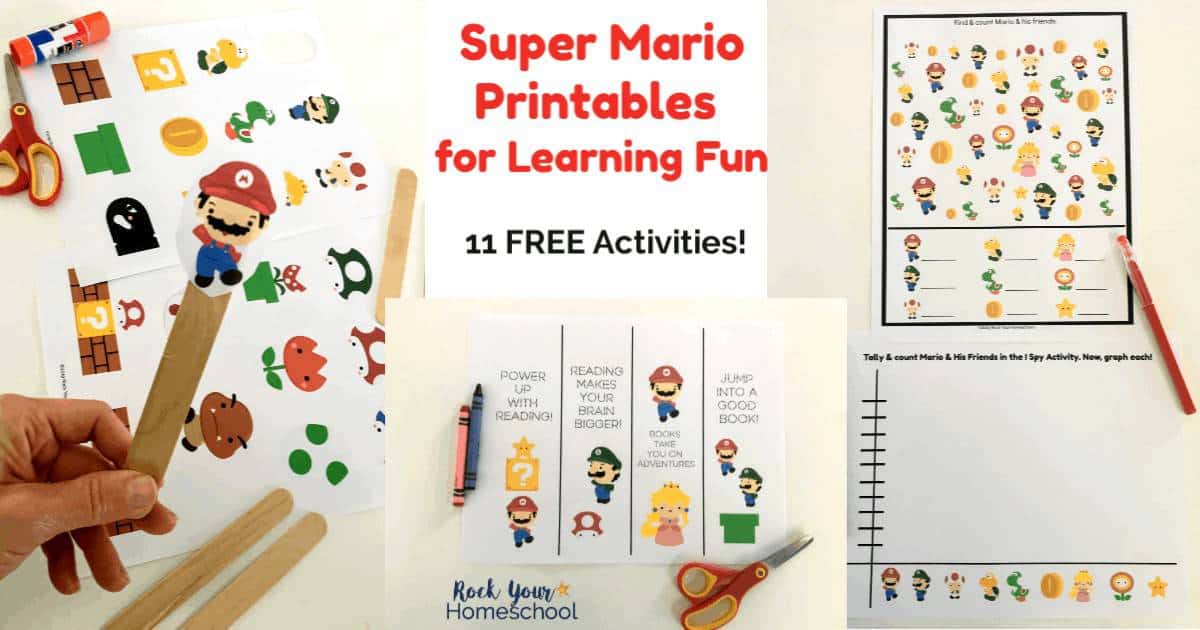 A Video Game & Characters All My Boys Love
My five boys and I don't always see eye-to-eye on video games.
I've never been a video game gal. When I was young, my friends and I played outside and dug foxholes. True story! There was an empty lot in our neighborhood and we thought a foxhole was a cool idea. So many adventures there!
My family had gaming devices. I just wasn't into it. All the colorful, moving graphics and music would make my head spin and stomach hurt.
My boys, however, don't seem afflicted by these video game aversions 😉
The boys range in ages from 4-16. Naturally, their interests in video games vary.
All of my boys, however, LOVE Super Mario Brothers!
For Christmas, the boys got a Nintento Switch™ and their favorite game is Super Smash Bros Ultimate. And they have such fun playing it together!
I love hearing them play the game. Those laughs and shouts are precious treasures for a mom 🙂

Super Mario Printables for Fun Activities
To extend the learning fun, I made these Super Mario Printables for Learning Fun with Kids. I find that building on interests is a great way to engage my boys in our homeschool adventures. In other words, why fight it? 😉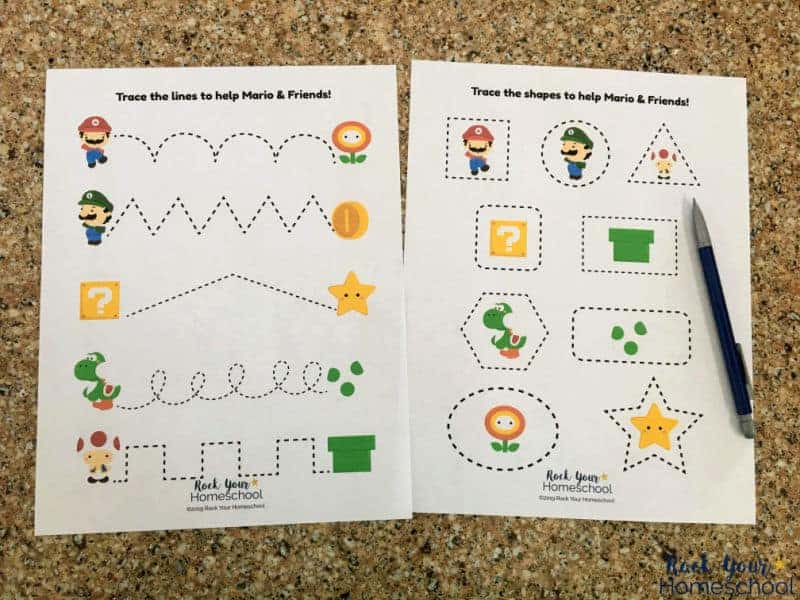 This free pack of Super Mario Printables features adorable characters and items from the games and includes:
2 pages of tracing activities (variety of lines and shapes)
1 page of simple mazes (Your kids can use crayons, markers, pencils, color pencils, Kwik Stix, playdough, or just their fingers to complete the mazes.)
3 pages of mazes for your kids to help Mario & Friends
1 page of bookmarks (4) featuring Super Mario Brothers characters and fun reading phrases to trace
1 page of Mario & Friends I Spy Activity (+ 1 page of answer sheet)
1 page for Graphing Fun based on the I Spy Activity
2 pages of Super Mario Brothers characters and items for playtime or DIY game fun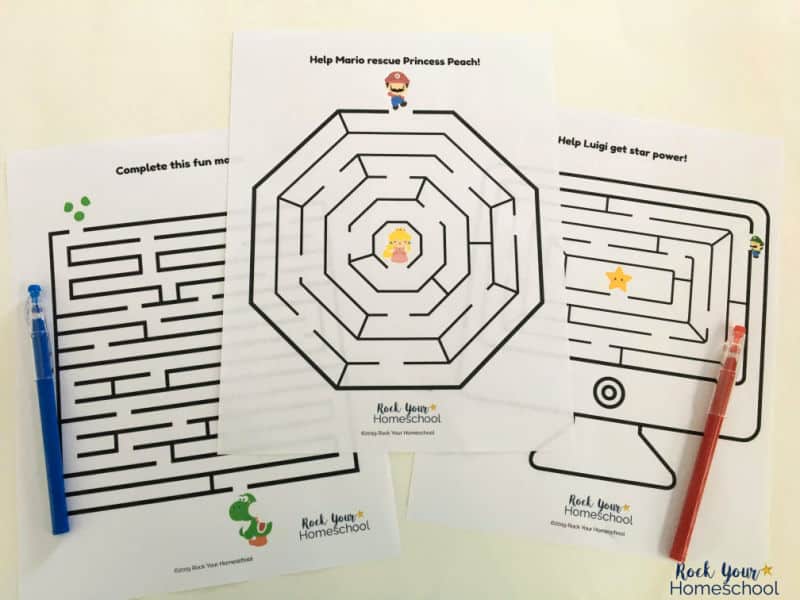 Get Your Super Mario Printables for Learning Fun with Kids
These Super Mario Printables are fabulous activities full of fun for:
Parties
Classroom
Library
Family
Homeschool
Rainy Day Activities
Any time you'd like to enjoy easy fun with kids 🙂
When you join the Rock Your Homeschool community, you'll receive this printable pack in a PDF download in an email, along with a secret password that opens the library to all RYHS freebies.
In addition to your freebies, you'll be added to our email list and I'll update you with ways to have easy fun with kids plus instant downloads to all new freebies.
(Psst! Current RYHS members just need to access the Subscriber Freebies page and enter the password in your welcome email. Or get the instant download in the email the week of this post)
Click HERE or on the image below to subscribe and get started with these free Super Mario Printables for Learning Fun!!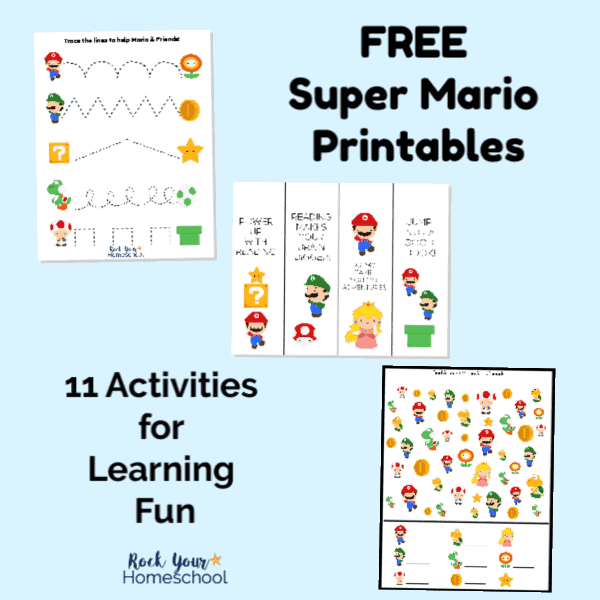 How do you extend the learning fun with your kids' interests?
How will these Super Mario Printables help? Let me know in the comments 🙂