Free Snowflake Activities Pack for Marvelous Math Fun
Winter can be a tough time to get kids engaged in learning!
After the holidays and a break, a certain melancholy settles in that distracts. To capture your kids' attention, use these Free Snowflake Activities for Marvelous Math Fun.!
With adorable snowmen and variety of snowflakes, your young learners will be ready to jump into math learning fun 🙂
I'm a naturally distracted person. An INFP (one of the Myers-Briggs personality types-you can find out more at 16Personalities), I tend to squirrel and get energized by new ideas and activities which leads to lots of jumping down rabbit holes.
Homeschooling five boys during and after the holidays adds a whole other dimension to these tendencies. My boys pick up on my excitement and add their own twists and turns to our learning adventures. Super fun but I am responsible for their education and need ways to rein all of us in 😉
To make sure learning continues during and after the holidays, I try to include as many holiday and seasonal themes as possible. I've found these themes capture their interest and we all have improved cooperation levels.
So, we work together to build a Winter Homeschool Fun Bucket List every year. (This year, we added going to the Pittsburgh Zoo & Aquarium, as well as more visits to the Natural History Museum in Pittsburgh!)
And I continue to add to my arsenal of easy homeschool fun activities. These printables and interactive opportunities provide me with meaningful ways to connect with my boys no matter how busy our schedule. I hope these Free Snowflake Activities for Math Fun give you and your kids wonderful ways to connect and learn together!
Great Ideas for Using These FREE Snowflake Activities for Math Fun
This printable pack of free Snowflake Activities is designed for preschool to elementary-level students. But, feel free to use and modify with any ages! You know your kids best 🙂
These free Snowflake Activities are wonderful for classroom, homeschool (including co-op), and family usage.
In this printable pack of Free Snowflake Activities, you'll find:
2 Snowflake I Spy Games
5 Snowflake Counting Puzzles pages
3 Count the Snowflake pages
I encourage you to get creative with these printables. Print out a few copies and just see what kind of fun you can get into with your kid!
Maybe you can have some graphing fun? Or get some fun conversations going over the different types of snowflakes?
The puzzle pages will probably work best when laminated.
Encourage your child to practice scissor skills and have fun cutting out the puzzle pieces.
Store puzzle pieces in a clear plastic bag to keep for future use.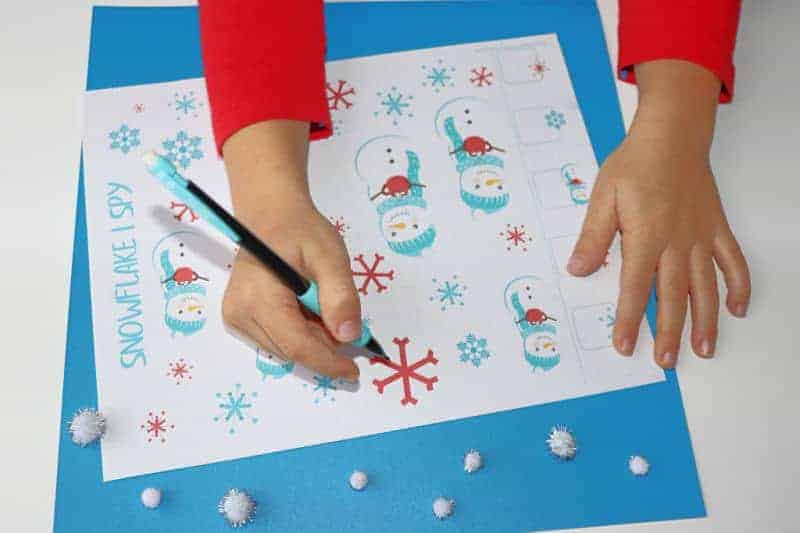 Snowflake I Spy Games can turn into graphing and addition fun. Can your kids draw snowflakes to match the ones shown in the games?
Count the Snowflakes are fabulous for discussing diversification, as well as the variations among snowflakes. (Learn more about this concept in a unit study on Snowflake Bentley found at Starts at Eight).
Get Your Free Snowflake Activities for Marvelous Math Fun!
When you join the Rock Your Homeschool community, you'll receive this printable in a PDF file in an email, along with a super secret password that opens the library to all RYHS freebies.
In addition to your freebies, you'll be added to our email list and I'll update you with creative and easy ways to make life and learning fun.
(Psst! Current RYHS members just need to access the Subscriber Freebies page and enter the password in your welcome email. If you have any problems or questions, please email Amy at rockyourhomeschool@gmail.com)
TAP HERE or on the image below to subscribe and get started with these free Snowflake Activities for Marvelous Math Fun!!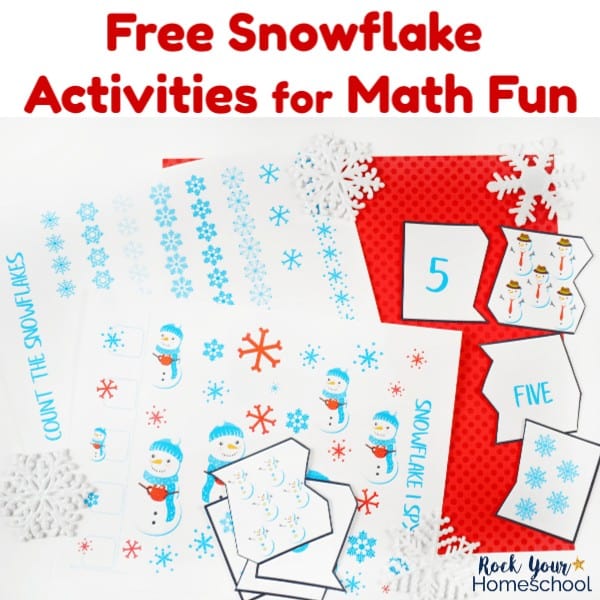 How do you keep kids engaged in learning during & after the holidays?