Presidents Day Word Search: Easy Way to Boost Learning Fun (Free Printable)
This Presidents Day word search is an awesome way to help you celebrate this special day with kids.
Your kids will enjoy this fun activity that's a print-and-go way to boost learning and more.
Get creative ideas for using this word search with Presidents Day themes and your free set today!
Enjoy a Simple & Fun Presidents Day Activity
Need an easy yet fun way to help your kids celebrate Presidents' Day? You'll love this free printable word search!
Although many schools (and homeschools) have the day off for President's Day (the third Monday in February), it's still a fantastic holiday to learn about and celebrate. My boys and I take time the week before this February holiday to learn about the history of Presidents Day (with celebration of George Washington and Abraham Lincoln), as well as about different U.S. presidencies.
Presidents Day has actually been a big day in our homeschool. My second boys (currently a high school Senior) is a huge history buff (especially United States). Over the years, he'd had a blast sharing his passion about U.S. Presidents with his brothers.
This year, I wanted to add a printable activity to our celebration. My younger boys like to work on these types of activities during our homeschool morning time. And I like to add their work to their homeschool portfolios 😉
Find Out More About This Presidents Day Word Search
This free printable Presidents Day word search includes 2 pages. One page is the word search activity and the other page is the answer key.
The list of words (20) that your kids will search for include:
Constitution
Washington
President
Patriotic
Commander
Celebrate
Democrat
Monuments
Election
February
Stripes
History
Holiday
America
Lincoln
Nation
States
Stars
Flag
USA
Creative Ways to Use This Word Search to Boost Learning Fun
Although this free printable word search looks rather simple, you can take it to the next level with a variety of learning fun activities.
Have access to fun writing tools for your kids to use to complete this word search. Erasable pens, highlighters, and color pencils are super cool.
Use the 20 words as spelling words for the week.
While you're having spelling fun, your kids can use a dictionary and get in some fantastic vocabulary practice by jotting down the definitions, too.
Flip over the word search page and use the back to write sentences, doodle, and other DIY challenges (like crack the code, trivia, and more).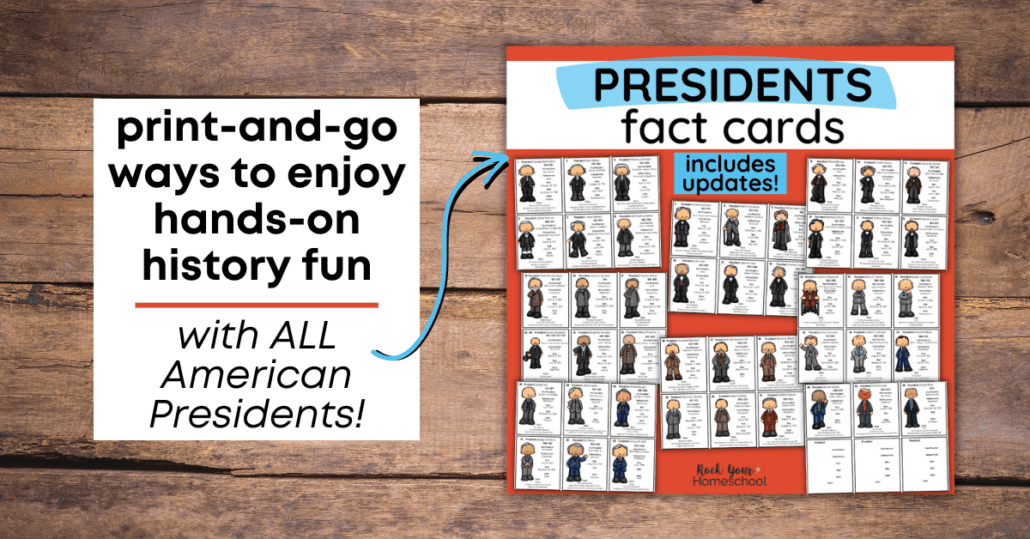 Add a few Presidents Day books and videos, too!
P Is for President
Celebrating President's Day: What Is a President? (Learn to Read Read to Learn Holiday Series)
Presidents' Day
Get Your Free Presidents Day Word Search
WooHoo! You're on your way to having a blast with this Presidents Day activity!
This free printable Presidents Day word search includes 2 pages (activity and answer key) plus terms of use page.
You may print as many of these activities as you need for your personal use, family, classroom use, homeschool co-op, or community event. If you have a friend or co-worker who'd enjoy this type of Presidents Day fun with kids, I ask that you please share this post with them. Thanks so much for your cooperation!
To get this free Presidents Day word search, simply subscribe to Rock Your Homeschool with your email address.
You'll receive an email with a PDF file, along with a password to open the Subscriber's Library to all RYHS freebies.
Plus, you'll get emails with ideas, resources, and encouragement to make life and learning fun 🙂
(If you're a current RYHS member, you just need to access the Subscriber Freebies page and enter the password in your welcome email. If you have any problems or questions, please email Amy at rockyourhomeschool@gmail.com)
Get your FREE Presidents Day Word Search by tapping HERE or on the image below.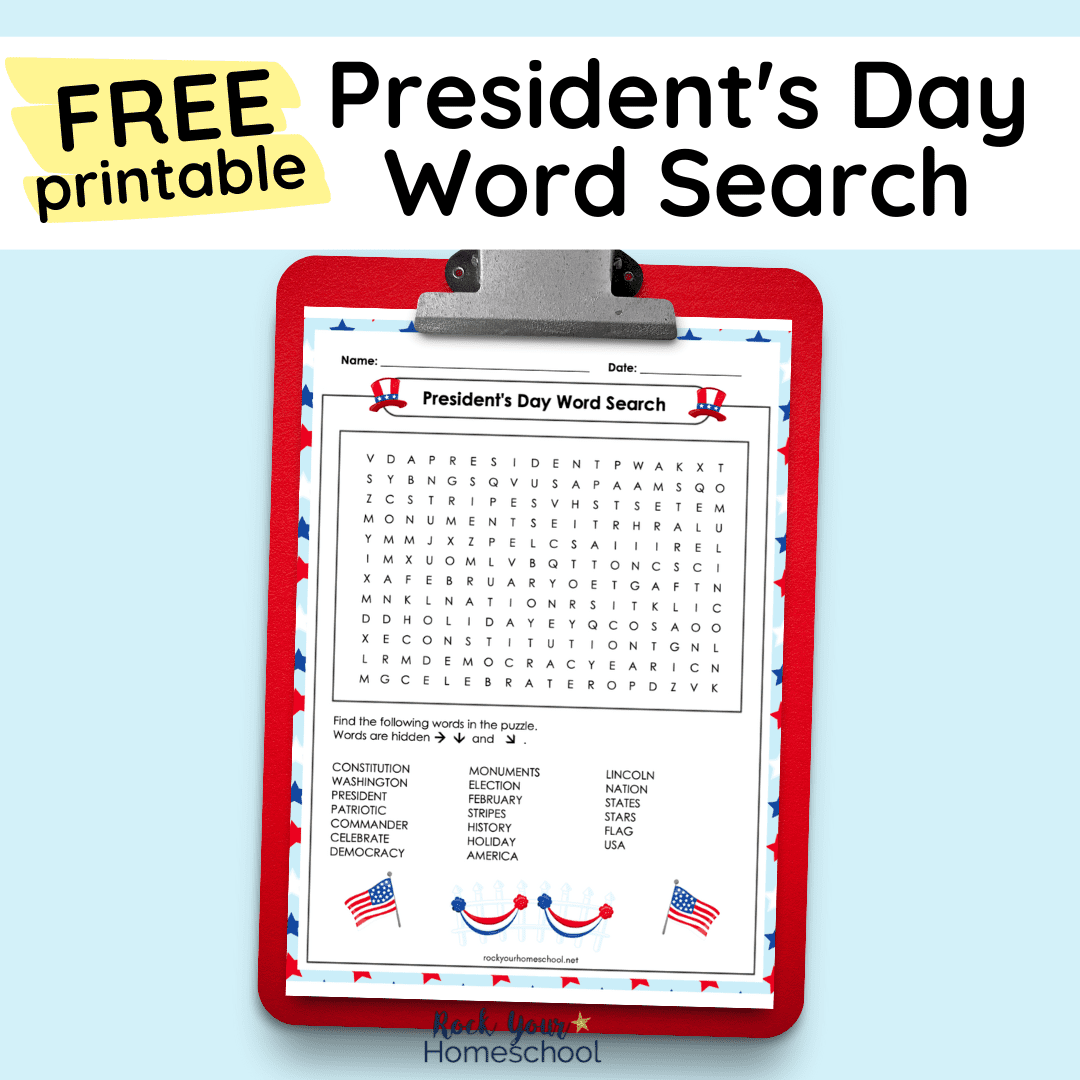 Wishing you a wonderful Presidents Day with your kids!
More Free Ways to Enjoy Word Search Fun