Harry Potter-Inspired Mazes Your Kids Will Love (7 Free)
Harry Potter-Inspired Mazes are super simple and fun activities for kids.
You can use these free printable pages in a variety of ways to boost learning fun, skills, and more.
Find out more about these Harry Potter mazes and get your free set today!
Easily Take Your Harry Potter Fun to the Next Level
Looking for a special way to challenge yourself and your fellow Harry Potter fans? These 7 free Harry Potter-Inspired mazes are awesome for all ages. Discover some creative ways to use these mazes and how you can get your free printable pack now 🙂
Our family loves having learning fun with Harry Potter themes! We're always looking for new ways to incorporate our favorite wizards and witches into our family fun.
After our five boys loved working out these Star Wars-Inspired mazes, they begged me to create some mazes with some of their favorite characters from the Harry Potter series. Secretly, I was super excited because I wanted them for personal use 😉
Creative Ways to Use These Harry Potter-Inspired Mazes
Sure, you can use a pencil and get to work helping these Harry Potter characters! Want a fun pen or pencil to use? Check out these beauties:
Harry Potter Pencils, 8ct
Harry Potter Spells and Charms, Hogwarts Inspirational Pencils
Harry Potter Wand Pen And Bookmark
Witches Broom Pens – 24 ct
Harry Potter VIP Pencil Set, Hogwarts Gift, Foiled Engraved Pencils, Christmas Gift, Stocking Stuffer, Best Seller, Most Popular Item, Office
Funko POP Harry Potter Movie: Harry Potter, Hermione Granger, Lord Voldemort, and Rubeus Hagrid Pen Toppers – 4 Pack Set
Magic Apprentice Wizard Sorcerer's Light Up Wand and Pen (Variety)
Harry Potter Golden Snitch Projector Pen
You can also laminate these mazes and use dry erase markers to solve. Wipe clean and reuse!
Or roll playdough into "snakes" and use them to slink through the maze. (Wouldn't Nagini be proud?!? Great for all you Parselmouths 😉 )
These printable mazes are awesome for:
Classroom use
Birthday parties
Family fun
Library events
Just because

Get Your Free Harry Potter-Inspired Mazes!
These 7 printables mazes feature:
Harry& Hedwig
Dumbledore & The Sorting Hat
Bellatrix Lestrange & Voldemort (He-Who-Must-Not-Be-Named)
Ron & Hermione
Hagrid & his lantern
Snape & his potion bottle
Lupin & Tonks
To get your free printable pack of Harry Potter-Inspired Coloring Bookmarks, simply subscribe to Rock Your Homeschool. You will receive these printables in a PDF file in an email, along with a super secret password that opens the vault to all RYHS freebies. In addition to your freebies, you'll get a weekly email with ways to rock your homeschool and more.
(Psst! Current RYHS members just need to access the Subscriber Freebies page and enter the password in your welcome email. If you have any questions, please email Amy at rockyourhomeschool@gmail.com)
TAP HERE or on the image below to subscribe and get started with Harry Potter-Inspired Mazes!
If you like these free printable mazes, you surely love our other Harry Potter-Inspired resources: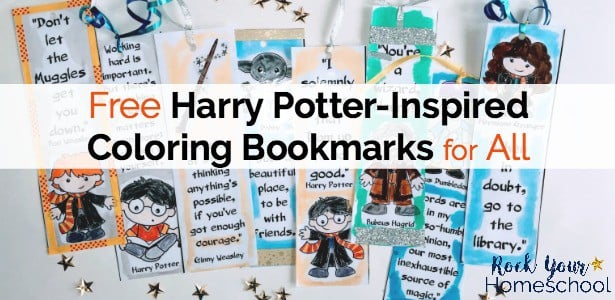 Free Harry Potter-Inspired Coloring Bookmarks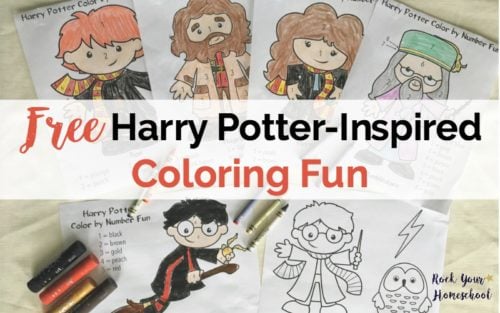 Free Harry Potter-Inspired Coloring Pages for Kids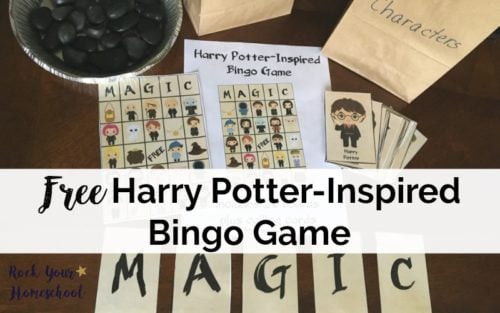 Free Harry Potter-Inspired Bingo Game
5 Days of Harry Potter-Inspired Writing Fun
Free Harry Potter-Inspired Writing Prompts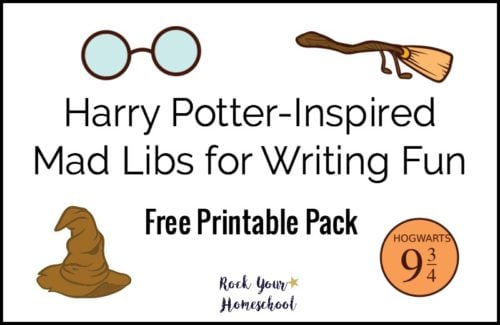 Free Harry Potter-Inspired Mad Libs for Writing Fun
Free Harry Potter-Inspired Sentence Cubes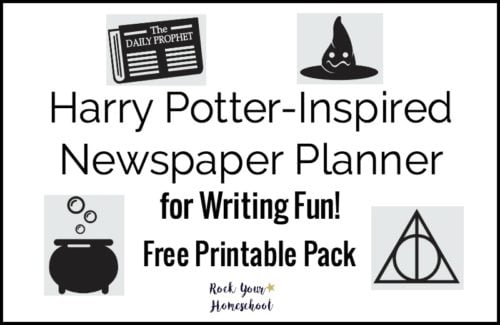 Free Harry Potter-Inspired Newspaper Planner for Writing Fun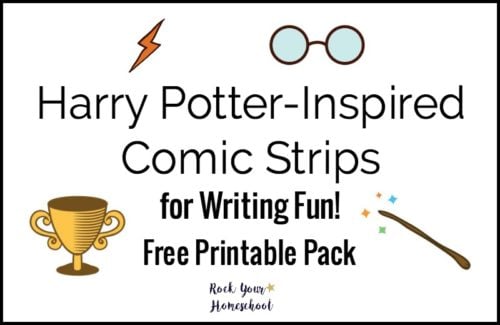 Free Writing Fun for Kids with Harry Potter-Inspired Comic Strips