Free Harry Potter-Inspired Patronus Picker for Magical Fun

This Patronus Picker is such an amazing way to have magical fun.
Your Potterheads will have a blast using this Harry Potter-Inspired origami cootie catcher to discover their Patronus.
Find out more about this hands-on Harry Potter fun activity and get started with your Patronus Picker right away!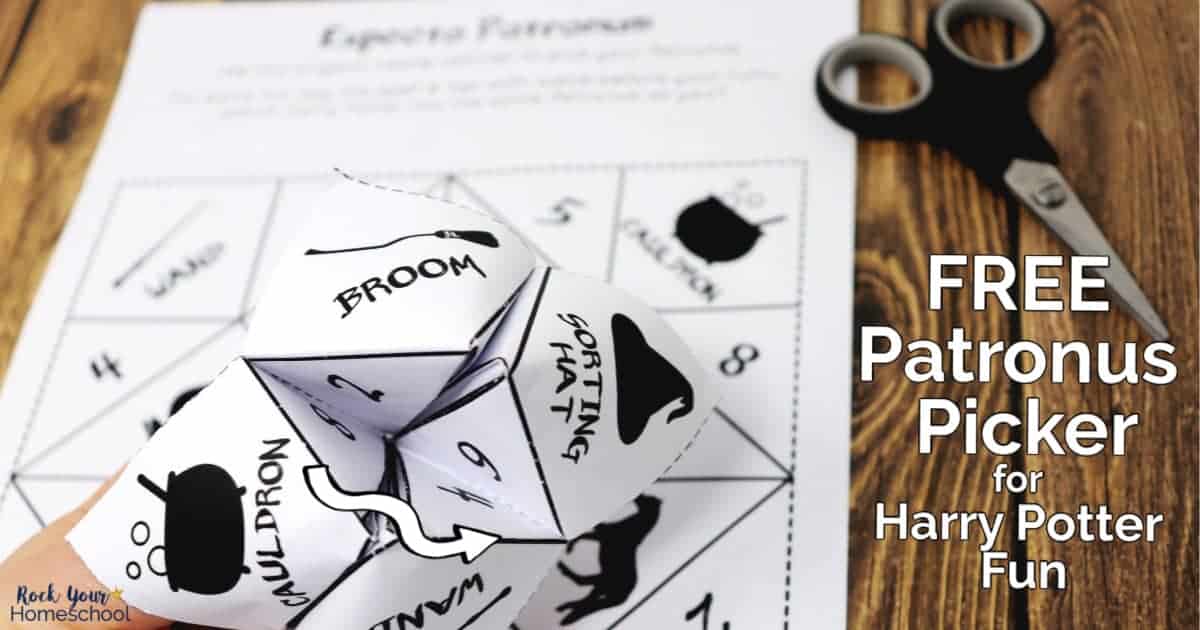 What is a Patronus & Why Pick One?
If you're new to the world of Harry Potter, you might be wondering just what a Patronus is and why it's important.
Just ask any of your Harry Potter fans and I'm sure they'll be happy to fill you in 😉
Until then, let's look at what Wizarding World has to tell us about a Patronus.
A Patronus is basically a positive force of energy that acts as a shield from a Dementor (that's one of these nasty buggers \/ \/ \/ )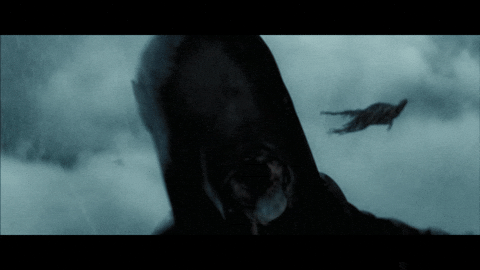 You do NOT want to have a run-in with a Dementor! But, if you do, having a nice bar of chocolate or the ability to cast the Expecto Patronum charm can help 🙂
As you can probably tell, I'm a bit of a Potterhead myself. I'm a huge fan of this wizard series and love creating resources to extend the learning fun (and using all of these free Harry Potter printables).
Simple Activity for Magical Harry Potter-Inspired Fun
My boys and I are on another Harry Potter kick.
When they were ready, I read the series with my two older boys. Now, my younger boys are expressing interest in this magical world.
Of course, our ultimate goal is to visit the Wizarding World of Harry Potter (and these 12 tips from Mary will be such a huge help!).
As our Harry Potter reading adventures unfold, the boys and I chat about our reactions and ideas related to the stories. We love to play "What if…?" games and think about what Hogwart's House we'd be sorted into or which classes we'd like the best.
Each time I revisit my favorite characters (like Neville Longbottom and Luna Lovegood), I think of new ways that I'd like to enjoy the books with my boys. Special activities boost our homeschool and family fun.
Since my five boys and I think cootie catchers are a blast, I decided to create a Patronus Picker cootie catcher. We've enjoyed other Harry Potter-Inspired origami cootie catchers and this theme seemed like a perfect addition.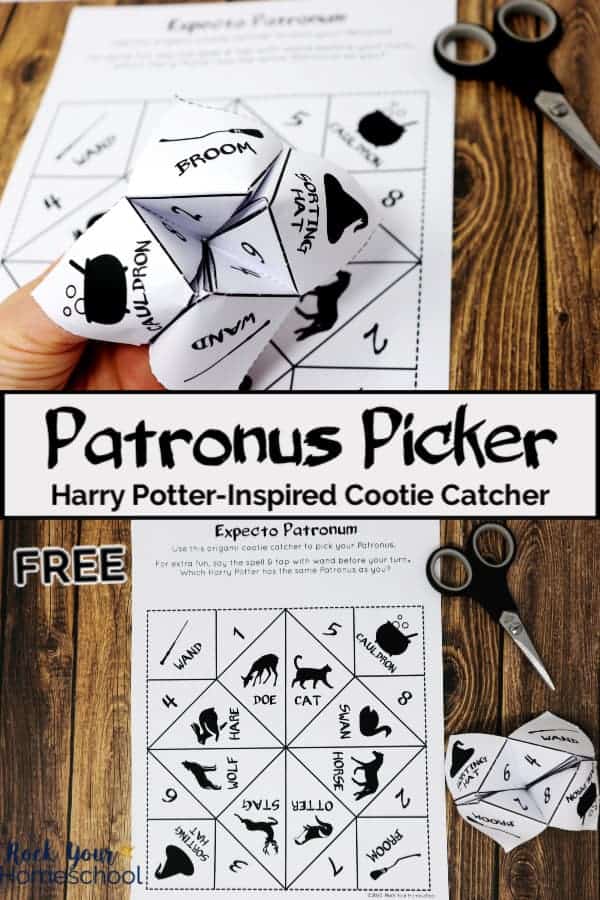 How to Use this Harry Potter-Inspired Patronus Picker
This free printable Patronus Picker is quite easy to use.
Just print on white paper (or I guess you could get really funky and print it on color paper of your choice!).
Cut along the dotted lines.
When you have your Patronus Picker folded and ready to go, have a bit of fun. Use a wand (real or pretend) and say "Expecto Patronum". (optional step but we love it!)
Pick one of the top symbols (wand, cauldron, sorting hat, or broom) and spell out its name as you shift the cootie catcher back and forth.
With the cootie catcher open, select a visible number. Move the cootie catcher again in a back and forth motion using that number.
Again, pick a visible number.
Open the cootie catcher and you'll find your Patronus under the chose number.
For extra fun, take a look at Wizarding World and see what Harry Potter character has the same Patronus as you.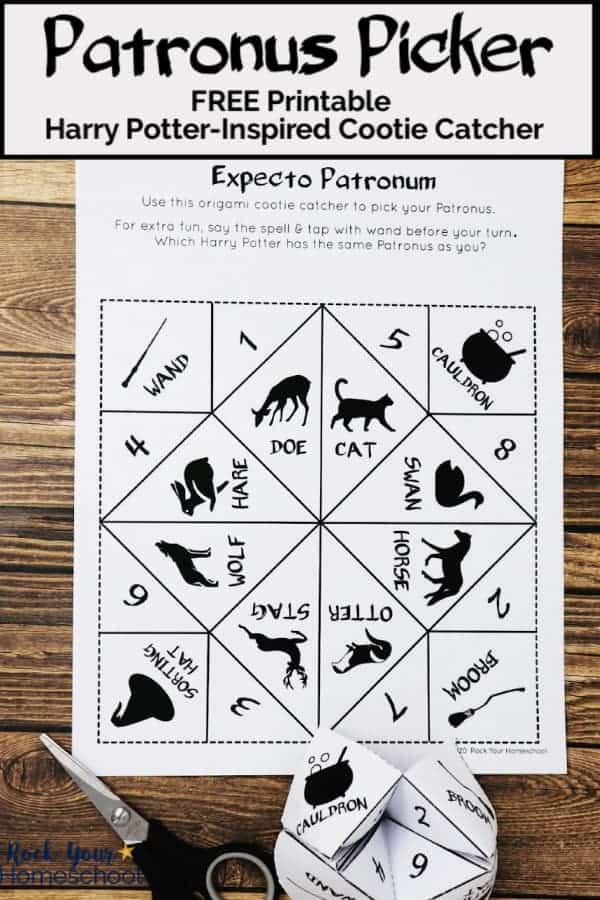 Get Your Free Harry Potter-Inspired Patronus Picker
Have magical fun with this free Patronus Picker!
This Harry Potter-Inspired cootie catcher includes one printable page in black and white.
You may print out as many copies of this Patronus Picker as you need to enjoy with your Harry Potter fans. If you have a friend or co-worker who would have a blast with this free printable Harry Potter activity, I ask that you share this post. I truly appreciate your sharing 🙂
When you join the Rock Your Homeschool community, you'll receive this printable pack in a PDF in an email. Plus, you'll get a password to unlock the freebies in our Subscriber's Library.
You'll also get emails with ideas and encouragement to make life and learning fun 🙂
(Current RYHS members just need to access the Subscriber Freebies page and enter the password in your welcome email. If you have any questions or problems, please email rockyourhomeschool@gmail.com)
Get your FREE Harry Potter-Inspired Patronus Picker by tapping right HERE or on the image below to subscribe and get your printable.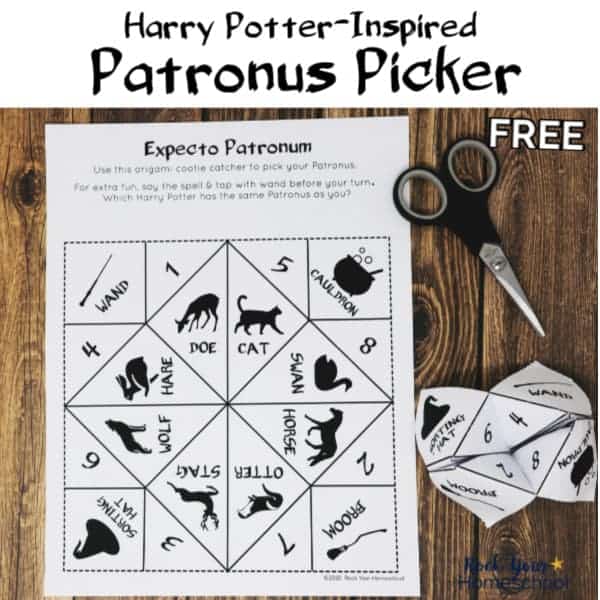 Want even MORE Harry Potter-inspired learning fun?
Enjoy a magical Harry Potter celebration! This fun unit study and activities pack will help you celebrate Harry Potter's birthday (July 31) any time of year.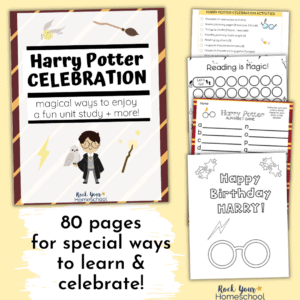 If you like this FREE Patronus Picker, you'll LOVE these other Harry Potter activities:
Free Printable Pack of Harry Potter-Inspired Writing Prompts
Harry Potter-Inspired Mad Libs for Writing Fun (Free)
Free Printable Harry Potter-Inspired Sentence Cubes
Free Harry Potter-Inspired Newspaper Planner for Writing Fun
Writing Fun for Kids with Harry Potter-Inspired Comic Strips (Free)
7 Free Harry Potter-Inspired Mazes Kids Will Love
Free Harry Potter-Inspired Decoder Fun Printables
Harry Potter-Inspired Word Puzzles for Learning Fun Activities
Harry Potter-Inspired Coloring Pages