25+ Indoor Winter Activities: Simple & Fun Ways for Kids to Have a Blast
Indoor winter activities are incredible ways to keep your kids busy and having fun.
Check out these 25+ simple ideas to help your kids focus their energy and enjoy creative activities.
Oh, and make sure to grab the free printable checklist with these 25 winter activities for indoor fun!
Stuck Inside? Your Kids Can Still Have Fun!
When the weather makes it impossible to go outside, you can still keep your kids entertained with creative winter activities.
As a homeschool mom of 5 boys who lives in the snowbelt north of Pittsburgh, Pennsylvania, I've had a lot of experience with cabin fever. Although we try to get outside as much as possible, below freezing temperatures and ice can make it dangerous.
Over the years, I've had to get creative in keeping my boys busy and helping them burn off energy.
These indoor winter activities are some of our favorite ways to make sure we're having fun and enjoying screen-free time together.
Tips for Keeping It Fun with These Indoor Winter Activities
When you're feeling cooped up, your patience level may be wearing thin. And you might feel like a tornado has gone through your home!
Let me reassure you that it's absolutely normal to feel out of sorts when you've had extensive time stuck indoors during the winter. Please remind yourself of that – and to take a few calming breaths to help you chill.
Guided imagery exercises that focus on calm and relaxation are perfect for you and your kids. These activities are fantastic when energy levels are high or in between any of these indoor winter activities.
Flex your creativity muscles. Even if you feel like you're not a fun mom or very patient, I know that you have it in you! Think outside the box and use what you have as far as supplies.
25+ Fun Indoor Winter Activities to Enjoy
1. Kitchen Fun
If your kids love to cook or bake, build on that interest in the kitchen.
Or maybe you haven't had a lot of time to teach your kids cooking and baking skills? Use this time teach them about kitchen safety, measuring, and ingredients.
Make family-favorite meals or download new recipes online. Chat about different meals or snacks that you'd like to try and go for it.
2. Fitness Fun for indoor winter activities
Burn off that energy in a positive way! Play something fun, like Twister or our free printable fitness game.
3. Obstacle courses
Almost anything inside your house can be used as a prop for making obstacle courses, including strings and chairs.
Challenge your kids to be creative in tackling these courses. Better yet, have them create their own obstacle courses – and see if you can complete, too.
4. Singing and dancing for indoor winter activities
Have a singing and dance party!
Put on some kid-friendly songs and bust some moves with them.
5. Indoor scavenger hunts
A scavenger hunt is an awesome indoor activity. Your kids will have a blast looking for the objects on your DIY list or using any of our free scavenger hunt printables –> Colors, Numbers, Letters, and Shapes.
6. Indoor camping fun
Enjoy the thrill of camping without leaving your house.
If you have a tent, you can set up a campsite in one of the rooms in your house.
No tent? No worries! Grab some sheets and blankets and build a tent.
LOVE TREE Large Kids Teepee Tent Portable Children Play Tent for Boys Indoor Outdoor Use Fort with Carrying Case Black
NARMAY Play Tent Space World Dome Tent for Kids Indoor / Outdoor Fun – 48 x 48 x 40 inch
Kids Teepee Tent for Kids – with Mat, Light String, Pillow & Blanket | Teepee Tent for Kids | Kids Play Tent | Kids Teepee Play Tent | Toddler Teepee Tent for Girls & Boys
NARMAY Play Tent Easy Fun Dome Tent for Kids Indoor / Outdoor Fun – 60 x 60 x 44 inch
Kids Camping Play Tent Toys for 3 4 5 6 7 Year Old Boys Girls Pretend Play with Campfire / Fruits/ BBQ/ Exploration Bug Catching Kit Full Camping Gear Set for Toddler Indoor Outdoor Pretend-Play Game
Kids Camping Set with Tent – MITCIEN Camping Gear Toys for Boys – Include Tent for Kids/Campfire/Oil Lamp/Pretend Food – Camping Set for Child Age 3 4 5 6 Year Old
7. Take an Online Class/Tutorial
Use your indoor time wisely by learning something new.
You can find a variety of online classes on Outschool.
You'll also find free videos and tutorials on YouTube. My boys love drawing along with Art for Kids Hub And Chalk Pastels.
8. Fashion show fun for indoor activities
This indoor activity is such a blast!
You can pick a theme or just let your kids get creative. Don't forget to take out your camera (or smartphone) to capture these special moments.
Take it to the next level by playing music in the background. Oh, and your kids can make posters and signs to advertise!
9. Crafts for indoor winter activities
Dig out your craft supplies and crank up your creative side.
You can find inspiration on Pinterest, check out these cool ideas, or let your kids go.
10. Make a car track on the floor
Even your older kids can have fun with this indoor activity!
Use washi tape or painter's tape to mark off a track. Your kids can enjoy racing their toy cars and other vehicles on these tracks.
11. Make marshmallow and toothpick structures
If your kids are looking for a more challenging activity, marshmallow structures are the way to go.
Use toothpicks and marshmallows to create different kinds of shapes and structures. You can make different "awards", like most creative, tallest, etc.
Gumdrops work very well, too!
12. Enjoy a knitting, crocheting, or sewing class
Another way to wisely use your time went stuck indoors in the winter!
Your kids may enjoy learning how to knit, crochet, or sew. My younger boys learned how to sew using A Simple Start to Sewing Video Lessons found on You ARE An Artist. I was SO glad to have these videos to teach my boys since I struggle with sewing.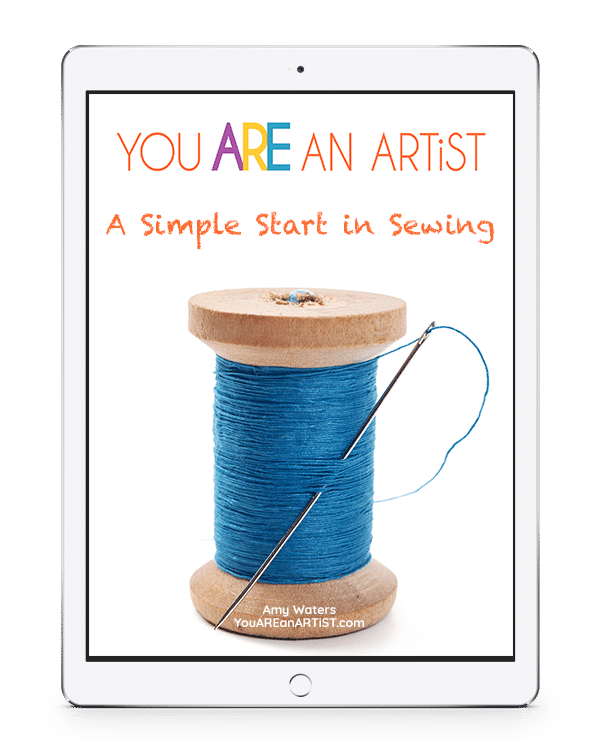 13. Board games
Board games are popular indoor activities. You can play traditional board games, like Monopoly and Battleship. Also, you can play certain games to work on an educational area, like math or reading.
Oh, and jigsaw puzzles are super fun, too!
14. Hide and seek
One of our go-to indoor activities for fun! Count up to 10 (or higher!) as your kids hide. The first person to be found becomes the seeker in the next game.
15. Card Games for indoor winter activities
A deck of playing cards holds so many possibilities for fun.
Play simple card games like War and Go Fish! Try more complicated card games, like Crazy Eights, as your kids get accustomed to playing.
Classic Card Games – Games Included May Vary – Includes Old Maid, Go Fish, Slapjack, Crazy 8's, War, and (Silly Monster Memory Match or Banapples Jr) (All 6 Games)
UNO Family Card Game, with 112 Cards in a Sturdy Storage Tin, Travel-Friendly, Makes a Great Gift for 7 Year Olds and Up [Amazon Exclusive]
Bicycle Standard Face Playing Cards, 2 Piece
16. Indoor bowling fun
You can re-create a bowling game with whatever you have inside your house. Look for empty plastic bottles or tins to use as pins. A balled-up sock or tennis ball can be used to topple them over.
My boys and I have had a blast with our DIY bowling games using empty toilet paper rolls. We use one of our free printable sets (like Harry Potter, Star Wars, or holidays) to make the pins.
17. Organize your closets
Sounds like a boring task? No way!
You can make it fun by turning it into a challenge. See how many things, like clothes, shoes, games, and toys, you can donate. Such a fantastic way to give to others and have creative indoor fun!
18. Coloring fun
Get your supplies (like crayons, markers, and color pencils), download fun coloring pages, and have a great time with coloring activities.
Coloring books can also be excellent educational resources, particularly for pre-K kids.
19. Pajama Day
You can spend a day relaxing around the house in your pajamas. Your kids will certainly find this activity fun.
Or have a costume day! Everyone gets to pick out (or put together) a costume and wear it all day long.
20. Puppet fun for indoor winter activities
Plan a puppet show!
You can host a puppet show for your kids. All you need is a pair of socks (or stuffed animals) and a book with a good storyline. Use your hands to enact the movement of the puppets and add tonal variations to create an enjoyable show.
When you're done, have your kids put on a puppet show, too.
21. Building blocks fun
Get out your bins of LEGOs and wood blocks for some building fun.
You can create all sorts of creative structures using LEGOs and other blocks. Allow your kids to be as imaginative as possible.
The Lego Ideas Book: Unlock Your Imagination
LEGO Classic Large Creative Brick Box 10698 Build Your Own Creative Toys, Kids Building Kit (790 Pieces)
22. Play an active video game
If you have a video game that encourages you to get up and move, go for it. Games like Just Dance! might involve screen time but all the activity will definitely counteract it!
23. Family movie fun
Choose a family-friendly movie, make some popcorn, and enjoy a relaxing time.
You can use our free Movie Night pack to give your kids some creative activities to go with these special moments.
24. Start a scrapbook
A perfect indoor activity is to start a book that commemorates your kids' accomplishments and everyday life.
Get your kids involved in the project. Jot down special memories. Add a creative flair to your scrapbook with their drawings and more.
25. DIY fun
Have some super indoor fun with supplies that you have around your home.
There are so many cool things you can do with paperclips, crayons, and balloons. Your kids will never run out of stuff to do!
And if your kids start to say "I'm bored!, print out these boredom busters!
Get Your Free Printable Chart of 25+ Fun Indoor Winter Activities
High five! This printable chart will help you remember all of these cool indoor winter activities.
I suggest printing this free chart (available in 3 styles) on cardstock. Hang your chart on your refrigerator or other area of frequent use.
Oh, and print out an extra copy to put in your planner!
Refer to this chart whenever you need a bit of inspiration for fun activities (or your kids are whining that there's nothing to do!).
Please print as many copies of this chart of fun indoor winter activities as you need to enjoy with your kids, family, classroom, or homeschool. If you have a friend or co-worker who might benefit from using this chart, I'd love it if you'd share it with them!
To get this free printable chart of 25+ Fun Indoor Winter Activities, simply subscribe to Rock Your Homeschool.
You'll receive an email with a PDF file, along with a password to open the Subscriber's Library to all RYHS freebies.
Plus, you'll get emails with ideas, resources, and encouragement to make life and learning fun 🙂
(Psst! Current RYHS members just need to access the Subscriber Freebies page and enter the password in your welcome email. If you have any problems or questions, please email Amy at [email protected])
Get your FREE Chart of 25+ Fun Indoor Winter Activities by tapping HERE or on the image below.
It's your turn! Share your ideas for indoor winter activities for kids in the comments area below. I can't wait to see what creative ways you keep your kids busy 😊
More Fun Winter Activities for Kids